Acknowledging the support of its network of customers for the Saipa brand of  automobile, PAN Tech, a subsidiary of PAN Nigeria, said it had signed an agreement  with Saipa, an Iranian Automobile Manufacturing Company, for the joint production  and marketing of budget vehicles for  Nigerians.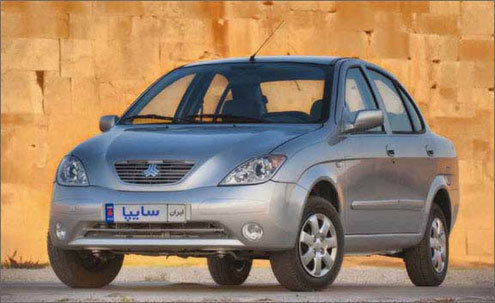 The joint venture would invest billions of naira as it plans to set up an auto plant  in Nigeria for the production of Saipa brand of vehicles. Saipa's Overseas Marketing  Manager, Africa and America, Mr. Majid  Jamali, who disclosed this at the venue of  the just concluded Lagos Motor Fair, said both companies had signed an MoU, adding  that the first shipment of Saipa vehicles would soon arrive in Nigeria.
According to Jamali, the venture aims at providing affordable and dependable  vehicles for low income earners, students and those who care about their budgets. He  noted that Iran, with its population of 67 million, has had a booming car market for  the past three years, adding that the programme is in keeping with Saipa's  international development strategy, which foresees a continuing annual production  growth every year.
He said Saipa Automobiles had been tested and are already doing very well in  countries like Syria and Ghana among other countries. As part of its expansion  plans, Saipa believes that dominance and leadership of the domestic market is not  enough and requires looking beyond Iran's borders for growth opportunities.
Jamali said Saipa which was established in 1966 has implemented joint corporations  with Citroen and Renault of France, and Kia Motors of Korea. The present products of  Saipa include, Tiba Saba, Nasim, Saipa 141, Saipa 132, Xantia, and Rio passenger  cars. The Saipa marketing chief said all the vehicles in the Saipa range are fuel  efficient, adding they were built and designed with the utmost safety of the users  in mind.
For instance, the Saipa 132, which was displayed at the fair ground, comes in 4  cylinders, SOHC engine variant,  injection fuel supply system with maximum power of  63 horse powers, going at 5200 radius per minute and maximum torque 103.3 Newton  metres at 5200 radius per minute.
A five speed manual gear system with central lock, power steering, ABS, remote  control immobilizer system, folding side mirrors with inner knobs, MP3 Player, air  conditioner, and a fuel tank capacity of 37 litres among other features.
Copyright protected by Digiprove © 2010 P.M.News
Load more