Multiple award-winning actress, Stephanie Okereke, has said that her proposed wedding with  heartthrob, Linus Idahosa is still on course. Idahosa is the Chief Executive Officer of Del-York  International Limited.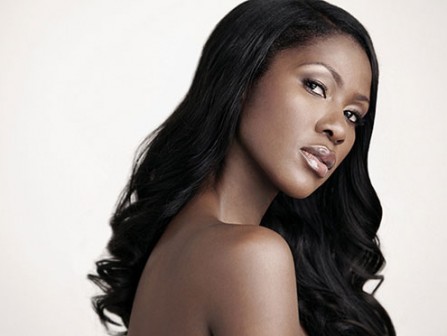 Though no date has been announced for the wedding yet, the actress is set to silence her critics as  plans are in top gear for the wedding, which is very likely to hold soon.
Contrary to some reports that the wedding plans have hit a brickwall due to the fact that the  groom-to-be parents didn't want their son to marry Stephanie, the actress said there is no iota of  truth in the reports.
Speaking with P.M.NEWS on phone yesterday, Stephanie, who has just featured in a Hollywood flick  titled Through The Glass, declined to give details of the wedding plans now, but confirmed she has  no problem whatsoever with her fiancée's parents as it was being rumoured.
"My brother, I have decided not to talk about this issue for now, but trust me; you will be among  the first people to know when I'm ready to make the plans public. Everything is in order and I  don't have problem with anybody," said Stephanie.
In August 2004, Stephanie got married to former Super Eagles player, Chikelue, but the union was  officially dissolved in January 2007 on mutual grounds.
Born in Imo State in 1982, Stephanie Onyekachi Okereke is the sixth child of eight children. A  model and film director, she emerged the first runner-up in the Most Beautiful Girl in Nigeria  [MBGN], beauty pageant in 2002, and ever since, her career has been on a steady rise.
This ebony-skinned actress has actually carved a niche for herself, clinching awards both from the  local and foreign scenes. Some of her awards include 2003 Reel Award for Best Actress, 2006 Afro  Hollywood Award for Best Actress among others.
What almost wrecked her flourishing career happened in April 2005 when she had a close shave with  death. She was involved in an auto crash. She was actually on her way to Yenagoa, Bayelsa State for  the Africa Movie Academy Awards [AMAA] when she had the accident.
She had been nominated in the Best Actress Category.
Stephanie does not like talking about her crashed marriage with the ex-Super Eagles footballer, but  she acknowledged that he was a shoulder for her to lean on during the time of the accident. She was  flown abroad for proper medical attention, and it took her almost a year to bounce back in front of  the cameras.
"Yes, he stood by me when I had an accident but it was his responsibility to take care of somebody  he claimed he loved and was his woman. It is not as if I don't appreciate the fact that he stood by  me, but he was supposed to be there. If he weren't there, people would start talking," she said.
—Bayo Adetu