Nobel Laureate, Prof. Wole Soyinka, authors and academics have condemned the murder of Ugandan gay activist, David Kato.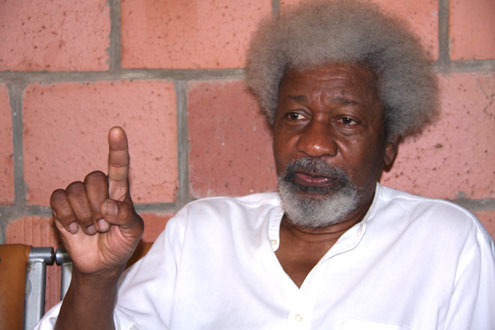 They called on the Ugandan government to find and prosecute those involved in the murder of David Kato who was a well-known gay campaigner in Uganda.
According to the group which include BCC award winners and best selling authors, misgiving about homosexuality should not be a matter for the government to delve into. They therefore urged African governments to expunge all anti-homosexual provisions in their constitutions.
The group said scientific research has cleared the fog of ignorance that some religions foisted on the people concerning homosexuality.
Similarly, the group called on all African governments to emulate South Africa which has expunged her laws that criminalise homosexuals or treat them as unworthy of the same rights as other citizens.
The document was signed by at least 60 signatories including Damola Awoyokun, Wale Adebanwi, Diran Adebayo, Joe Agbro and Anengiyefa Alagoa.
Copyright protected by Digiprove © 2011 P.M.News
Load more