Nigerian President Goodluck Jonathan's bungled effort to raise the country's fuel prices to the market rate has hurt his international reputation as a potential reformer and infuriated a population tired of decades of rapacious government.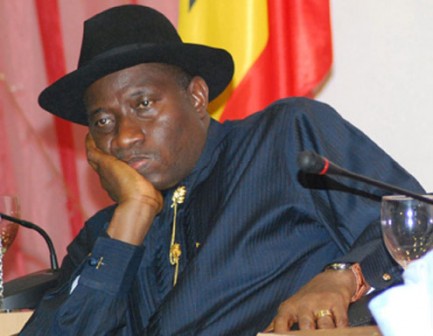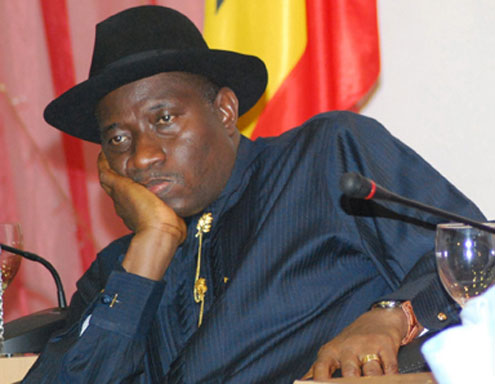 Almost $1.3 billion in economic activity was lost during a nationwide strike that followed Jonathan's announcement Jan. 1 to end a fuel subsidy that kept gas prices low, the country's National Bureau of Statistics said Wednesday.
In addition, his deployment of troops in response to a protest movement dubbed Occupy Nigeria was widely condemned as residents and leaders including Nobel Laureate Wole Soyinka and Lagos Gov. Babatunde Fashola, a leading opposition figure, objected to such government action.
"Nigerians are saying, 'Enough is enough,'" said Kunle Anuwo, Nigeria analyst for the International Crisis Group. "Nigeria is a very rich country, but people are very poor. Nigerians don't trust their government because there has been a cycle of broken promises by the government for decades."
Jonathan backtracked and lowered fuel prices Monday, though they remained higher than they had been before the new year. The government set the price per gallon at $2.27, down from the roughly $3.50 per gallon that set off protests, but also warned that the fuel subsidy would be phased out because the money was needed for other expenses such as roads and education.
The strike, which union leaders called off Monday, and protests, during which about a dozen people were killed in clashes with police, showed deep public disenchantment with a president who grew up in poverty in the oil-rich south and came to power promising to reform Nigeria and deliver a better life for his people. After decades of promises from venal politicians, many Nigerians did not believe the government would redistribute to the poor the estimated $8 billion in annual fuel subsidies, according to analysts.
Nigeria's fuel subsidy provides consumers cheap fuel to run generators in a country with a poor power infrastructure, and it benefits middle class and rich car owners.
But the country, the world's eighth largest oil producer, imports almost all its gasoline because it lacks modern refineries. The subsidy is paid to fuel importers to cover the gap between the fixed price and the market rate.
The arrangement is a source of systemic corruption, with shelf companies claiming subsidies for fuel never imported, and other importers claiming subsidies for imports to Nigeria then shipping their fuel to neighboring countries to sell at the market price, according to analysts.
"Many officials or their cronies are involved in the oil market and importing oil," Anuwo said. "It's a cabal, and members of the cabal are sucking Nigeria's wealth through the so-called oil subsidy. But even last year, the government overspent the subsidy by at least 30 percent."
Analysts also warn that investors are unlikely to spend billions of dollars to refine fuel if prices are set below the market rate.
"The subsidy has got to go. … The margins are thin enough as it is," said analyst Kayode Akindele, a Lagos-based partner in the London investment management firm 46 Parallels.
Akindele said that besides the subsidies, Jonathan must cope with a bill designed to reform the oil industry that has been bogged down in parliament for years. The bill has made little progress because of powerful vested interests, including government oil officials, opposed to reform and transparency in the industry, he said.
Akindele, like others, said the government's overnight decision to ditch the subsidy revealed the Nigerian people's anger.

Load more