Abuja-based Civil Society groups on Wednesday called for the immediate sack and prosecution of Petroleum Minister, Mrs. Diezani Allison Madueke, over the mind- boggling and scandalous acts of corruption documented in the report of the Adhoc Committee of the House of Representatives.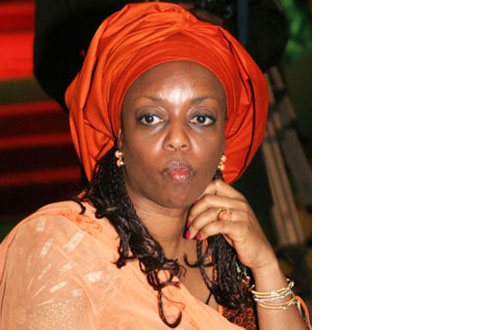 The groups decried the deliberate agreement amongst all of the regulatory agencies in the oil industry to keep no records and to distort all the processes aimed at curtailing the fraud and manipulations in the fuel subsidy administration.
The executive arm of government also received knocks for the blatant abuse of the 2011 Appropriation Bill which resulted in the fraudulent escalation of the approved budget for fuel subsidy in 2011 from N245.96 billion up to N2.58 trillion.
The suspicious authorization of 128 payments in split withdrawals of N999 million each, totaling N127.872 billion by then Accountant General of the Federation, presently Governor of Gombe state, Ibrahim Hassan Dankwabo, also came into focus even as the group threatened to embark on some undisclosed measures if government refuses to do the right thing.
Speaking on the fuel subsidy scandal, Mr. Clement Nwankwo of the Policy and Legal Advocacy Centre (PLAC), noted that it is deeply worrisome that subsidy was removed to the tune of 50% from 2011 and N1.258 trillion was spent, but that in spite of this reduction in subsidy, which ought to translate to a reduction of about 50% in the amount to be spent on subsidy, the figure has however been on the increase.
The rights activist noted that this mindless corruption is part of the cause of insecurity occasioned by Boko Haram, including the epileptic power supply situation in the country.
"A thief is no better if he comes from my village, it does not matter where the President comes from, what is more important to Nigerians is that our economy is being poorly managed. Public officials found culpable in this fraud should be sacked and prosecuted."
He further pointed out that the National Assembly should go beyond their recommendation and bring people to account so as to avoid a situation where things would degenerate to chaos.
On his part, Mr. Eze Onyekpere of the Centre for Social Justice posited that there must be a way to prevent a repeat of such violent violation of the nation's laws as seen in the fuel subsidy administration.
According to Eze, "those who have abused their offices should leave their duty post so that others who are interested in the progress of this nation can mount the saddle."
Other members of rights group at the forum include Dan Nengel of the Community Life Project, Collins Okeke of the Human Rights Law Service, Dauda Garuba of the Revenue Watch Institute, Emmanuel Onwubiko of the Human Rights Writers' Association of Nigeria (HURIWA) as well as Mkpume Daniel of the Youth Action Initiative Africa.
They expressed their preparedness to work with the House of Representatives to monitor compliance with the resolution reached by the House.
—Nnamdi Felix / Abuja

Load more