NEHRU ODEH
Just as TheNEWS magazine predicted, Chika Unigwe, the Nigerian Internationally acclaimed writer has been awarded the Nigeria Prize for Literature for her novel, On Black Sister's Street. The prize, worth $100, ooo, was awarded this morning by the Nigeria Liquefied Natural Gas at OceanView on Victoria Island Lagos.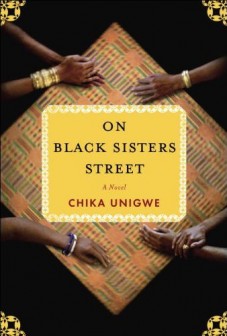 On Black Sister's Street, was adjudged the best of three novels that were earler shorlisted. The other two novels are ; Only a Canvas. By Olusola Olugbesan and Onaedo; The Blacksmith's Daughter by Ngozi Achebe.
Professor Ayo Banjo, the Chairman of the panel of Judges who announced the award, said they consider Unigwe's novel a work of outstanding merit. He also said poor quality of production is still a fundamental problem affecting Nigerian literature.
"Some of the entries would have stood a better chance of winning this prize but were marred by problems attendant upon poor publishing.
Some of the books submitted for this year's prize failed to to rise to the final stage because of issues like poor editing, proofrrading and other publishing errors. Nigerian publishers ought to realize that this prize is an international one," he said.
The criteria set for the entries were; quality of editing and production, relevanc to the Nigerian situation, vivid presentation of character and plot and use of language.
The Nigeria Prize for Literature was instituted in 2004 by the NLNG to identify and reward excellence in Literature.
"The overall objective of the Prize is to encourage and atimulate authorship and development of Nigerian literary culture in terms of creative writing, production and reading and by so doing guide literary taste," Banjo said.
Load more