You have heard about them before. You will hear about them again. This time, a lot more loudly because they are on the verge of greatness. Entertainment Cafe profiles the next big things on the music circuit
Olamide:  With the release of YBNL (Yahoo Boy No Laptop) last November, the rapper is on the cusp of something big. The album, already tipped as the rap album of the year 2013, has spawned a number of hits, including Voice of the Streets and First of All.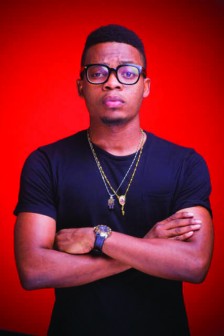 The ex-Coded Tunes artist was introduced to the hip-hop mainstream via a management deal with Toni Payne, ex-wife of 9ice. The relationship with Toni Payne may have gone cold, but Olamide remains hot. While with Coded Tunes, he released RapSodi, his debut album containing the smash hit, Eni Duro. After parting ways with Coded Tunes, Olamide immediately established his own label, YBNL Nation, on which he released the current effort.
Phyno: A string of hits in 2012 is gradually establishing Phyno as a force on the rap scene. Notable among these are Multiply Remix and Shut Down. Phyno, who uses Igbo, English and pidgin, followed these up on Amanchi Kwanu, a collaboration with rapper Illbliss. His My Cool also blew minds just as Ghost Mode, his duet with Olamide, is currently doing. Ghost Mode bagged three nominations at the 2012 The Headies. Born Azubuike Chibuzo Nelson, Phyno looks a dead cert to be influential in 2013.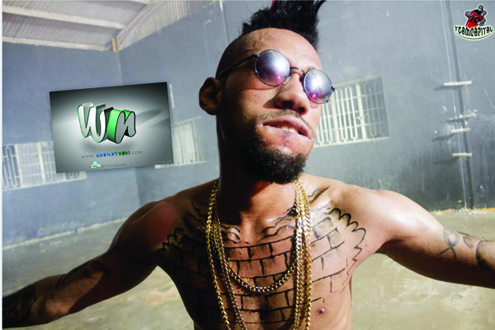 Burna Boy: His new single, Like To Party, along with the video established the Aristokrat Records leading act as one of the revelations of 2012.  Currently working on his debut album L.I.F.E. (Leaving An Impact For Eternity). His other singles like Touch Your Toe, Wickedest Luv, Trumpet and Firewood are currently on rotation.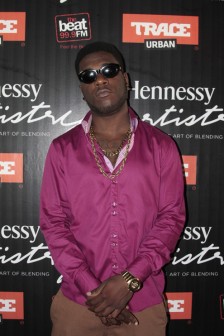 Born Damini Ogulu, Burna Boy hails from Ahoada, Rivers State. His grandfather, Benson Idons was a manager to Fela Anikulapo-Kuti. Burna Boy broke unto the scene in December 2010, when he returned to Nigeria from London, initially choosing Port Harcourt as his base. It wasn't until June 2012 that he moved to the Lagos. He was a joint winner of The Headies 2012 Rookie of the Year Award with Hypertek's Dammy Krane. He has shown no sign of slowing down, having released another single, Tonight, to start 2013.
Skales:  From all indication, 2013 will definitely see Empire Mates Entertainment singer-rapper, Skales, getting busier.  Skales, whose real name is Raoul John Njeng-Njeng, has wowed audiences across the country with his refreshing rap style and charm on stage.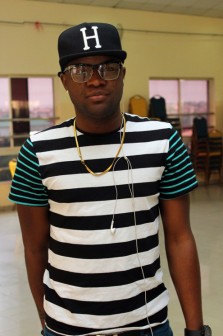 Though Skales has been on the scene since 2008, right from his participation in the Zain True Search talent competition. He would later catch the eye of Banky W. His official EME debut single, Mukulu, was an instant hit. He followed it with Ko Mole, his own contribution to the Empire Mates State of Mind compilation album.
Mr. 2 Kay: A sensation around the South-south zone, especially Port Harcourt. All through 2012, Mr. 2Kay was a major act.
He dropped his debut album, Waterside Boy, in April 2012. The album has spawned numbers of hits like  Run This Town and Kosi Were featuring Ruggedman and the title track. His latest single, Bubugaga, is an instant hit and has taken his music to radio stations in Lagos. The song was listed among the 'Hot 99 Songs of 2012' by Lagos-based radio station, Beat 99.9FM.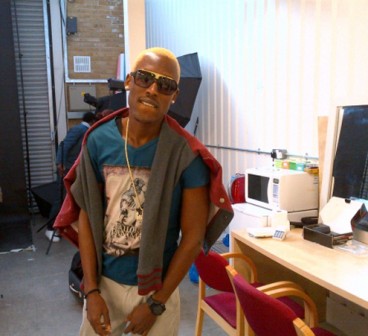 Mr. 2Kay was on tour of the United Kingdom mid-2012 and rounded off the year with a sold out concert at Buguma on 29 December, 2012. He is an artiste seen by industry watchers as one of those that will shape the direction of the mainstream music industry in 2013.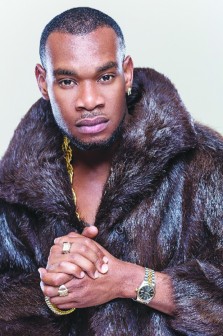 D'Prince: With the success of his debut album, Frenzy, late last year, D'Prince, has silenced jibes that Don Jazzy, his elder brother, is the one propping him up. Within weeks of release, the album found acceptance through hit cuts like Take Banana and Goody Bag. Prior to the release of his album, he had delivered chart toppers like Omoba, Give It To Me, End Up Loving Me and Jonzing World all between 2009 and 2011.
Flowsick:  Real name: Abiola David Aina. His hit single, Lowkey, won him Next Rated nomination at the 2012 The Headies. He was snapped by the Hennessy Artistry to join a select group of young artistes on a nationwide club tour. A new single, Ringtone, offers great promise in the year ahead.
May D: For four years, Akinmayokun Awodunmila, popularly known as May D, worked closely with   the PSquare-owned Square Records until a split mid-last year. He immediately announced the launch of his own record label, Confam Entertainment. The new direction yielded a series of successful singles, which include Use Me. May D's hit single, Gat Me High, was one of the favourite Afro-pop songs of 2012 and is still burning up the charts.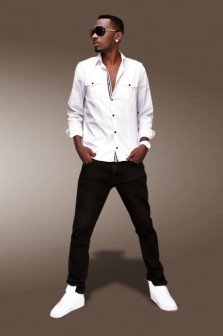 Dammy Krane: When 2Face Idibia announced the signing of Dammy Krane to his Hypertek label, many industry watchers took interest in the young singer. His Hypertek debut was My Dear, a single that found immediate acceptance. The song went on to establish the singer as a favourite. After that, Krane, reputed for his playful lyrics and 'off his head' freestyle, worked with a couple of big names and he is expected to attract the attention of other top dogs.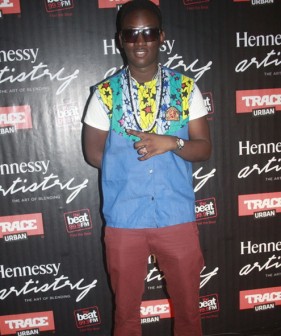 Reminisce:  Kako Bi Chicken, a single on his debut Book of Rap Stories, was his ticket to the big time. Before then, Reminisce (Remilekun Safaru) rapped in English with a smattering of Yoruba, as evidenced by his introductory single Ever Since featuring 9ice. Then came a full switch to Yoruba. Last year, he was one of the two pre-eminent rappers using the language. Apart from Kako Bi Chicken, the album also delivered the impressive 2musssh.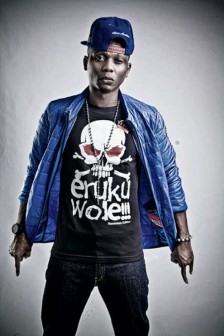 Rayce: He has not exactly raced to the top of the visibility charts, but many have been enthralled by  his Roll and Ibadi Disco, two eminently danceable cuts. Born Rayce Amoni Kingsley, the young singer sure has star quality.
Seyi Shay:  The only female entrant on the list. The sexy singer has an impressive resume. She was the lead singer of From Above, a British Pop/R&B girl group, which was signed to Sony/Columbia Record Company. Loving Your Way and Irawo, two singles released last year, are her first fruits to the domestic audience.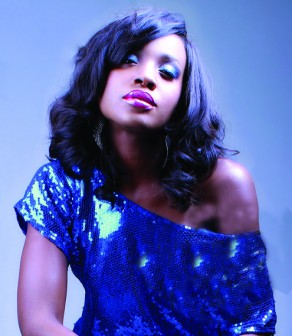 Seyi Shay is signed to Cecil Hammond's Flytime Music and is working on her debut solo album to be released later this year. She has already recorded a number of songs with top Nigerian producers like Jay Slick, Tee-Y- Mix, Del B and Cobhams Asuquo.
Born Deborah Oluwaseyi Joshua, the singer was quoted to have said that she wasn't home to compete with the likes of Tiwa Savage and Omawumi, but to take her own place in the Nigeria's music hall of fame.
Tunde Ednut: He has shuttled between comedy and music, returning to the music scene in 2011 with the reloaded version of his smash single Buga Won, a  track off his sophomore album titled Cross Over.
His stocks soared with the success of the track Catching Cold Remix with Dr. SID. The rumour mill continues to buzz with the tales that Ednut is on the verge of joining Don Jazzy's Mavin Records.
–Funsho Arogundade