Ambassador Musiliu Obanikoro, immediate past Nigeria High Commissioner to Ghana, who was recently nominated by the Economic Community of West African States, ECOWAS, as an Election Observer in Ghana, speaks on his experience and other issues
How would you describe your experience as ECOWAS election observer in Ghana?
Having been based in Ghana as the Nigeria High Commissioner for four years, going back for the last election was an added value to my trip, in the sense that I can confidently say that their last election where I was an observer, was an improvement on what transpired during the previous presidential and parliamentary election in Ghana.
The introduction of the biometric data-based machine actually assisted in terms of verifying and authenticating the voters and orderliness despite the huge turn out. The orderliness demonstrated by Ghanians was highly commendable.
I have seen elections and I have seen how difficult it can get to manage a crowd. We now have a large number of orderly people. They voluntarily did that and the implication of that to me is that if the citizens can rise up to play their own role, Nigeria would fare better.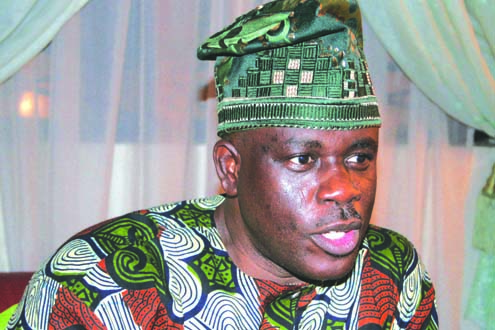 When you were Nigeria High Commissioner to Ghana, there was an election. Are you saying that the last one was an improvement on that?
Yes. During the previous election, the people can easily bring somebody else's voters card to vote. This time around, your finger print is your means of identification for voting. That you are carrying a voters card does not automatically guarantee voting during the last exercise. The machine must authenticate you.
What lessons did you learn from this?
I just said that the role that individuals must play to have an orderly progressive society is very key. Government would play its role, there's but the people must play their own too. But what is common in Nigeria is that people only want the government to play its own role while they neglect theirs but the two works together and it is the only way, no other way.
Have you submitted your report to the Federal Government? 
ECOWAS appointed me and I have turned in my own report through that channel.
How do you intend to pass on your experience to the Nigerian government?
Well, we have a representative in ECOWAS and Jega was also there in Ghana. So, I'm sure there is no way ECOWAS is not going to brief the Presidency, no doubt. Former President Olusegun Obasanjo, who was the chairman of the observers' mission must also have briefed the Presidency.
Can Nigeria attain the level that Ghana did?
As a nation, as a people, if we put our mind to anything, it is achievable and if we make the necessary sacrifices to make it work. I don't see any alternative to this, we just have to do it.
Load more