A Nigerian warplane crashed in Niger on Monday, from where it was conducting military operations in neighbouring Mali, and the two pilots were killed, an army source in Niamey said.
The fighter jet was part of Nigeria's air fleet engaged with an African force battling hardline Islamists in Mali. The Niger military source said it had suffered a "mechanical" problem.
"A Nigerian fighter plane crashed this morning (Monday) in the Dargol zone (west), killing the two pilots," the officer said.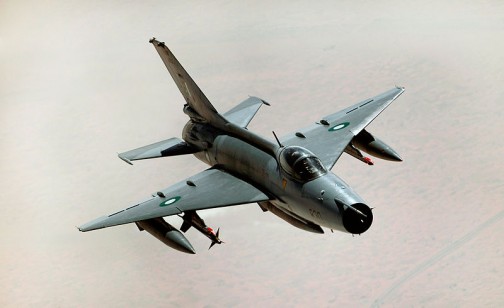 Nigerian army spokesman Brigadier General Ibrahim Attahiru, confirmed the jet belonged to his country's airforce, but gave no further details.
In a statement by Nigeria's Defence Headquarters issued in Abuja. Brig.-Gen. Chris Olukolade, Director Defence Information, said the aircraft was on a non-combat mission when it crashed.
He said the Alpha jet was one of the four based in Niamey as part of the African-led Support Mission in Mali.
He added that an Investigation had begun "to unravel the circumstances that led to the accident", adding that details would be made known as soon as the families of the pilots had been informed.
French and Chadian planes and US drones have used the Niamey airport as a base for their operations in Mali.
The 6,000-strong African-led International Support Mission to Mali (AFISMA) has taken over the lead from France in supporting Mali's army in the battle against Al-Qaeda-linked extremists.
A French-led operation launched in January drove the Islamists from key cities they had seized in northern Mali. But the Islamists have turned to suicide bombings and guerrilla attacks in reclaimed territory.
AFISMA will eventually be incorporated into a 12,600-strong peacekeeping force, following a UN resolution in April.
Load more