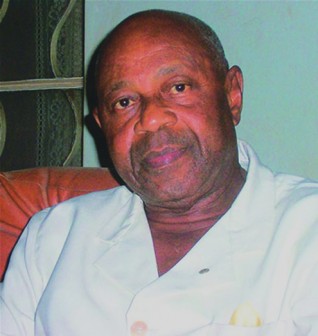 Former Minister of Petroleum, Professor Tam David-West, has landed a hard knock on church leaders in Nigeria, saying they reek of corruption and other abominable practices that bring shame upon Christianity as a religion.
He said this was the reason he stopped attending church services as he could not be part of a corruption-laden church as is the case in Nigeria.
As documented in the Bible, prophets and those considered close to God were dreaded by kings and rulers. This is however not so in Nigeria, as according to Professor David-West, those who should be seen as men of God have soiled their hands using proceeds from corruption and unethical activities.
The Professor of Virology spoke Thursday when he was honoured alongside other Nigerians such as the late Chief Gani Fawehinmi, former Governor of Lagos State, Lateef Jakande, a journalist, Alhaji Razaq Bamidele, and a police corporal, Azeez Arogundade, by the Coalition Against Corrupt Leaders , CACOL, in Lagos.
"I don't go to church again because I see a lot of corruption. Many of the things I was taught in church and in mission schools have been lost and I cannot practise their modern day teachings," he said.
Professor David-West recalled an incident some years back where a staff of Sheraton Hotel stole millions of naira from his employer and donated same to Christ Embassy church and the head of the church claimed the money was donated as tithe to the church and not to any individual.
To further buttress his anger at the church leaders, he said they now shy away from telling corrupt leaders the truth, adding that these days, "when political leaders go to church, they go with a lot of camera men.
"They kneel with pious faces while deep down, their hearts are as dark as the pot. They donate to the church thinking they can bribe God," he said.
The former minister who was honoured with the 'Symbol of Integrity' award also advocated for capital punishment for election riggers in the country, saying they are the real destroyers of the country's economy.
He noted that the Boko Haram sect was not the real problem facing the country. According to him, the problem is those who sponsor the group.
"Our President said there are Boko Haram members in his government but he has not been able to bring them to book; maybe the book has not been printed," David-West said.
He maintained that the country had enough money to keep it going and lamented that corruption, which is now official in the country, has made a mockery of Nigeria among the comity of nations.
He warned those who have continued to steal the country blind of a special place for them in hell, warning further that if they refuse to leave government, God would visit them in the way they least expect.
"I have refused a national honour because some of those who would stand before us at the podium are thieves," he said, adding that corruption had permeated the entire country.
"If you are working with a head of state that is corrupt, you are in trouble, because they would do everything to frustrate you," he added.
He recalled how he was jailed for life for drinking tea and accepting a gold wrist-watch, adding that he once told the Oni of Ife that, "my sin is that I refused to sin."
He also recalled that as minister, he had about 90 per cent of the country's wealth in his hands, but that he remained upright in the presence of serious temptation.
Mrs. Ganiat Fawehinmi, who received the post humous award of 'Legend of Integrity' on behalf of her late husband, asked Nigerians not only to shun corrupt leaders, but also to publicly denounce and embarrass them.
She also commended the Chief Justice of Nigeria, Mariam Aloma Mukhtar for her reform of the judiciary, urging her not to be discouraged.
The beneficiaries commended CACOL for standing up to fight against corruption.
—Eromosele Ebhomele & Simon Ateba
Load more