In the wake of the UN backed report that ranked Nigeria the sixth worst place on earth for old people, Hajia Zainab Maina, the Minister of Women Affairs and Social Development, on Wednesday said Nigeria was not ripe for old people's home as done in developed countries.
Maina made the remark at the 2013 International Day of Older Persons in Abuja.
The minister said that though she was not opposed to the establishment of old people's home in the country, but affirmed that it was alien to African culture.
"Having it will not be a problem, but it may take a long time to materialise, most old people often preferred their homes rather than being dump in an isolated environment.
"Most old people preferred to live with their family, rather than being dump in an isolated environment, where they would have no access to their family members.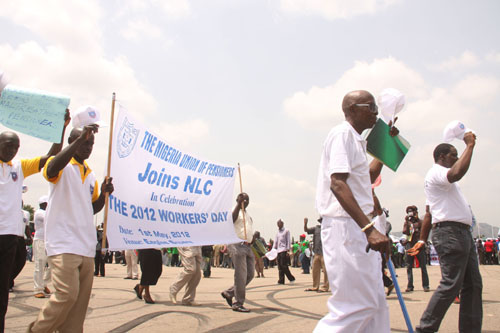 "Despite cultural barriers on the establishment of the old people's home, the ministry was making spirited effort to establish Day Care Centres for Older Persons in Nigeria," she said.
Maina said that the Day Care Centres would include income support and skills acquisition programmes accompanied with financial grants to older persons.
She said that the centre would be replicated in each states of the federation, adding that stakeholders would be brought on board.
The minister said that support and care for the aged in rural and urban communities had continued to decline and blamed it on the socioeconomic climate.
She said that the concern of the older person was income security, adding that health was equally the challenged of the older generation.
The minister said that they were often abused and defiled by the younger generation.
She said that government had put in place a number of programme that would actualise its commitments to the older people.
Maina said that the contribution of the elderly to national development could not be jettisoned.
She said that their sacrifices and wisdom cum experiences had remained the pillar of support and stability to the nation.
According to her, they should enjoy a life of rest, comfort, security and active participation in the economic, cultural and political life of their communities.
Load more