Ambulances were seen at the Air Force base and the adjoining Ngomari neighbourhood carrying victims of the latest Boko Haram attacks in Maiduguri, the Borno state capital, north east Nigeria.
Information is scarce as the roads were deserted, following the emergency curfew imposed by the state government.
Locals said there were fatalities, but the number could not be ascertained.
The latest violence began at around 3:00 am (0200 GMT) and included bomb and gun attacks, said an AFP correspondent in the city, where Boko Haram was founded more than 10 years ago.
"They entered Maiduguri from the bush, chanting 'Allahu Akbar' (God is great)," said one Nigerian intelligence officer, adding that some insurgents had been detained, without specifying numbers.
The insurgents were also said to have ambushed military checkpoints around Njimtilo, on the outskirts of the city.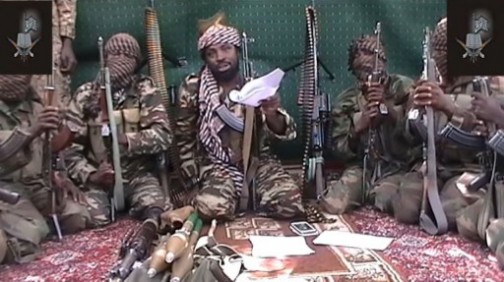 The state government's Jidda called for residents to remain "calm and law-abiding until the situation is put under control, as the security agencies will do everything possible to maintain lives and property of the citizenry".
He added: "Only vehicles on emergency call and essential services are allowed to move during the period. The curfew would be lifted as soon as the situation improves."
Monday's attacks come after suspected Boko Haram militants killed 24 people in two separate strikes in Borno state on Saturday and last Thursday.
Seven fishermen were ambushed and killed in the first attack in Baga, a fishing community on Lake Chad, where nearly 200 people, including soldiers, insurgents and civilians lost their lives in fierce fighting earlier this year.
Seventeen others were killed in the second attack, when gunmen in pick-up trucks torched more than 100 shops and vehicles in the Sabon Gari area of Damboa district, 90 kilometres (56 miles) from Maiduguri.
Load more