A woman in Cross River state has been arrested by the police after her daughter reported her for selling her baby or N253,000(about $1,600)
Miss Ndidi Nkwegu, alleged that her mother sold her baby daughter to a child trafficker, who has also been nabbed, in the neighbouring Ebonyi state, after she sold the baby at a bigger price to another 'baby business tycoon' based in Abuja.
"When I came back home and asked my mother for the whereabouts of my daughter, she couldn't tell me anything reasonable.
"I discovered that she had bought so many things which she never had before; actually, my mother was never happy with me when she discovered that I was pregnant, prior to my giving birth to my baby girl.
"I had to call the police; my mother is now in police detention in Cross River State.
"After interrogation, the police discovered that she was the one who sold my baby to a woman who is a child trafficker," she told newsmen.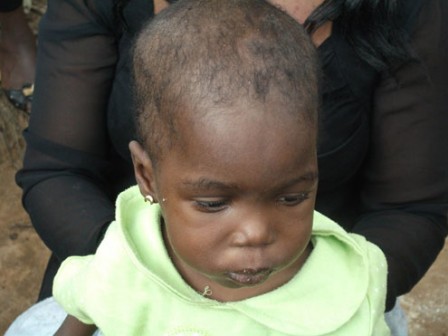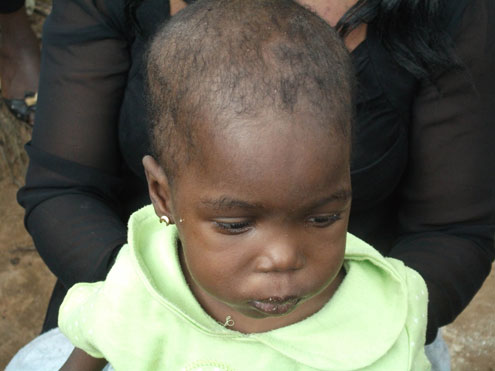 The case blew open after the the Ebonyi State command of the Nigeria Security and Civil Defence Corps (NSCDC) arrested four persons allegedly engaged in child trafficking.
They were paraded Friday.
Mrs Ego Echendu, the Commandant of NSCDC in Ebonyi, told a news conference at the NSCDC Headquarters in Abakaliki, said that the suspects were arrested on Thursday in Izzi Local Government Area of Ebonyi.
"Yesterday we were able to arrest some suspects we have been trailing and monitoring for about one month now; they are involved in child trafficking," he said.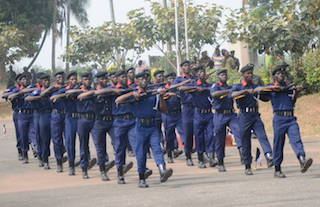 "The Traffic Unit of the Command foiled the suspects' plot to convey their victims out of the state. However, other suspects are still at large but as soon as the command completes its investigation, the case would be transferred to the agency responsible for such matters,'' she said.
Echendu said that one of the traffickers was a dealer in the child trafficking business while the other suspect was a buyer.
"We had to strike yesterday following the information that reached us.
"The buyer was about to move to Abuja to sell the baby to another set of people for a higher amount; the information we got was that the baby was bought at the cost of N253, 500.
"We are tiding up our file. As this is not one of our core mandates, we are going to transfer the case to the agency saddled with such responsibility," she said.
Echendu said that the suspects had confessed to the crime, adding that they also divulged information on some of their accomplices.
"The dealer is Blessing Nwilo, a teacher in Sharon Secondary School, Abakaliki, but she hails from Enugu; the buyer is Ngboro Chikezie from Ohaukwu Local Government Area of Ebonyi.
"She claims to be an Area Officer with the Ministry of Education in Ebonyi," she said.
Load more