Senator Ali Ndume representing Borno South Senatorial District in the National Assembly told participants at Abuja rally of #BringBackOurGirls on Saturday that the civilian JTF has been more effective than the security agencies in resisting the insurgency in his part of Borno State.
He also debunked the accusations that he was a financier of the insurgent group Boko Haram because his extended family is equally divided between Christians and Muslims.
The Senator who came to the rally with two of his immediate junior sisters, both of whom are Christians said sponsoring Boko Haram would mean sponsoring those who want to kill his brother and sisters.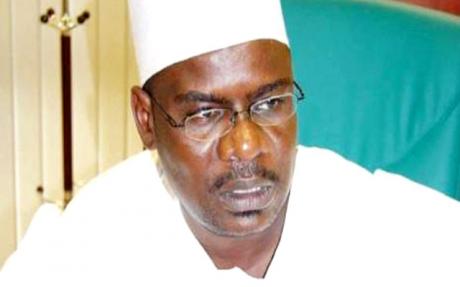 Senator Ndume added that his mother died as the regional women's leader of the COCIN Church. He also came with his wife whose senior brother had been killed by the terrorists. Terrorism, he explained has no religion or tribe, they are criminals out to kill.
The Senator therefore congratulated the organisers of the rally for giving hope that terrorism can be combated and Nigerians must resist the trivialisation and tribalisation of the phenomenon by certain forces.
Senator Ndume also told participants at the rally that as at today records indicated that 276 girls remain missing while 53 have escaped from their captors and returned.
Meanwhile, organisers of the rally said they will march to the office of the Minister of Defence and that of the Chief of Defence Staff to brief them on their concerns and seek a detailed briefing on the state of field operations on Tuesday.
The Movement also appealed to students and other Nigerian to utilise the decision of Government to close schools and government offices next week to join the #BringBackOurGirls rallies and marches.
Also, organisers of the rally also establish four task forces – mobilisation and outreach, resources, media and communications, and legal, met and drew up their detailed plans of action to achieve set objectives.
The Movement reconvenes Sunday 3 pm at Unity Fountain, Abuja.
Load more