The International Road Federation (IRF) on Wednesday urged the Federal Road Safety Commission (FRSC) to put in place modern technologies to safeguard lives on the roads.
Patrick Sankey, President of IRF, made the call at the first "African Regional Congress and Exhibition on Road Infrastructure" in Abuja.
Sankey said IRF was an NGO with the mission to encourage and promote development, maintenance and sustainable road networks.
He said the objective of IRF was to use technology transfer to ensure best practices and state of the art technologies to build better roads in every country in the world.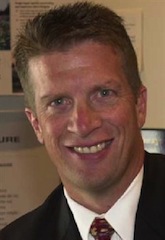 According to him, there is the need to encourage the harmonisation of relevant global standards and mechanisms to accelerate the uptake of new technologies to ensure safety on the roads.
Sankey said that the promotion of more widespread use of crash avoidance technologies with proven effectiveness would reduce road crashes to the barest minimum.
"There is the need to provide infrastructure that prevents fatal and serious crashes by reducing the incidence and severity of crashes.
"Not using new technologies or best practices is a symptom of either unawareness or lack of care which must be stopped.
"Road designers must have a passion and commitment for safety because it is the essence of their job."
Sankey said the IRF was implementing "Knowing What You Need to Know", adding that there was the need for road authorities to buy into the safety concept worldwide.
He noted that the integration of safety in all phases of planning, design and operation of road infrastructure would go a long way in providing life saving solutions.
According to him, the lack of safe pedestrian bridges can lead to death of pedestrians, while a safe crossing will save many lives.
Mrs Tawia Addo-Ashong, the Programme Coordinator, Global Road Safety Facility, World Bank, called for a national road safety strategy and plan of action.
Addo-Ashong said that there was the need to allocate financial and human resources as well as implement specific actions to prevent road traffic crashes and minimise injuries.
She urged the FRSC to imbibe the "Safe System Approach" that recognised preventive efforts by aligning road safety management with broader transport and planning decisions.
"Effective road safety management requires data that users can rely on for accuracy, to define road safety problems, identify risks, formulate strategy and develop interventions, set targets and monitor performance.
"Data relevant to road safety are collected every day in most countries, but these data are not useful for informing road safety practice, unless they are properly processed and shared across stakeholders," she said.
The programme coordinator stressed the need to carry all road stakeholders along in the fight against road crashes in order to reduce them to the barest minimum.
Load more