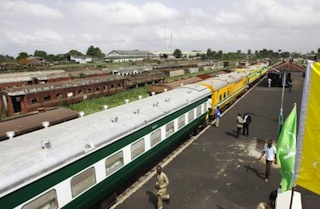 A Federal Capital Territory High Court on Wednesday 9 July fixed 16 July for ruling in a suit filed by Chukwuma Chinasa, against Federal Government over Light Rail Projects in the country.
Chinasa, a legal practitioner, instituted the case in July demanding information relating to the construction light rail projects in the country.
Justice Abubakar Umar adjourned the case to the later date to enable him study the Freedom of Information Act which was relied upon by the plaintiff's lawyer in filing the suit.
Chinasa prayed the court to make an order compelling the respondent to furnish him with documents relating to the construction of light rail project in Abuja and other parts of the country.
He argued that sections 1and 2 sub section (6) and section 20 of the Freedom of Information Act gives Nigerians the right to seek information concerning activities of government.
"My lord, in the circumstance, we humbly urge the court to grant the application in the interest of justice," he said.
Load more