Oluremilekun Osobu-Asubiojo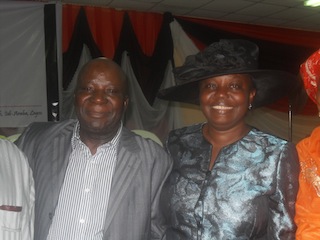 At least 100,000 babies die from sickle cell disorder in Nigeria every year according statistics by the World Health Organisation (WHO), making it the number one sickle-cell endemic country in Africa.
WHO also stated that over 500,000 babies with severe forms of sickle cell disorder are born worldwide, with majority in low and middle income countries.
WHO indices for Nigeria showed that it accounts for 75 per cent of infant sickle-cell cases in Africa and almost 80 per cent of infant that die from the disease in the continent. Nigeria has the largest burden of over 40 million Nigerians as carriers and an estimated 1,000,000 living with sickle cell disorder in Nigeria.
WHO recommendation reflects that where disorders are common, special dedicated centres are required, to ensure adequate services for treatment and prevention to combat the high incidence.
Due to many lives lost to this disorder many efforts has been put in place to reduce the health burden of haemoglobin disorders through management and prevention programmes by different bodies among was the recently launching of Tolulope Akinduro Foundation under the auspice of Sickle Cell Foundation.
For this reason, Tolulope Oluwaseun Akinduro Foundation was established in memory of Tolulope Akinduro, who died of sickle cell disorder on 15 July 2013 aged 30. He was a senior consultant in Deloitte & Touche Consulting Atlanta Georgia, United State of America. The launch of the event was held at the Sickle Cell Foundation Centre Idi-Araba, Lagos.
According to Olabambo Akinduro, his mother, the experience of having to cope with her son's sickle cell disorder has a 'terrible situation'.
"Although Tolu was born with a debilitating illness, sickle cell anaemia, he always maintained a positive and optimistic attitude. He never let himself be defined by his illness. Tolu's faith in Jesus never wavered no matter what circumstances he was going through.
"The death of a child is not what every mother ever wished for. That is why this foundation is being launched today in an effort to tackle the national burden of sickle cell disorder in Nigeria and the way forward".
Tolulope was born on 26 July 1983 in Port Harcourt, Nigeria. After his primary and secondary school education in Nigeria and France. He proceeded to Clark Atlanta University in the US where he graduated in 2007 with a double major in physics and electrical and electronic engineering and a minor in mathematics. "He was an outstanding student throughout all levels of his education," his mother said.
Upon graduation, Tolu joined Deloitte and Touche Consulting as an analyst and quickly distinguished himself in client support technologies. He was promoted to Consultant within two years of entering the organization. At the time of his passing away, he was a Senior Consultant.
"Tolu brought joy into any room he walked into. He never met a stranger and was the life of any gathering he was a part of, adding that, "Tolu may be gone, but he will never be forgotten. His joyous attitude, intellect, sense of humour and positive vibe will live on through our family, friends and loved ones. We miss him and love him now and always. Thanks for the great memories: You lived such a full life and brought so much joy and affection to everyone you knew."
In honour of Akinduro, Chairman, Sickle Cell Foundation Nigeria, Professor Olu Akinyanju described the inheritance of Hb, as it is possible for some people inherit Hb A from their parents and have Hb AA with normal red blood cells. And persons with sickle cell disorder, SCD inherit Hb S from each parent or S from one parent and another variant such as Hb C from the other parent with abnormal red blood cells.
Akinyanju, attributed the challenges faced by the affected families as ignorance, lack of access to good services, frequent child illness death, increased anxiety, superstition, stigmatization and death .
According to National Director of SCFN, Dr. Annette Akinsete, sickle cell disease can be reduced through genetic counselling.
"Genetic counselling is a process by which people with sickle cell disorder and their relatives and healthy carriers are provided with accurate, unbiased information in a structured, coherent and coordinated manner in a caring relationship. Genetic counselling is a gateway for effective care and management of sickle cell. This is one of the services rendered by the centre, by highly qualified genetic counsellors in Sickle Cell centre. They deliver expert genetic counselling every day of the week to individuals, couples and families"
Load more