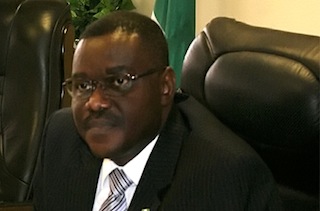 A nurse who contracted Ebola at a Lagos hospital travelled to the eastern part of Nigeria before falling sick, raising fears of new infections outside the city, officials said Wednesday.
The nurse was infected with the deadly tropical disease while caring for Patrick Sawyer, the Liberian government employee who brought Ebola to Lagos on July 20.
He died on July 25 under quarantine at the First Consultants hospital in Lagos.
Information Minister Labaran Maku earlier told journalists that the nurse "disobeyed medical instructions" given to hospital staff by travelling to Enugu, a major city in the east.
Health Minister Onyebuchi Chukwu later confirmed that the nurse had tested positive for Ebola.
After contracting the virus in Lagos, she travelled with her husband to Enugu, where she fell sick and went to a hospital.
Medical staff in Enugu transported her back to a special isolation unit in Lagos, where she is currently being treated, the minister said.
So far, there is no confirmation that she infected anyone in the eastern city, but "21 persons (in Enugu) are being watched," Maku said.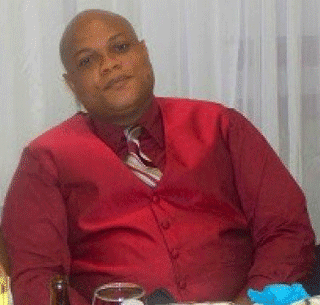 Nigeria has recorded 10 Ebola cases, including three deaths. All the cases are currently in Lagos but a spread of the virus across the country, Africa's most populous, would place immense strain on a weak healthcare system.
The nurse's husband has also been quarantined in Lagos despite not having any symptoms, Chukwu told journalists.
"We have to be sure," the health minister said.
Nigeria has tried to locate everyone who interacted with Sawyer, including those on his flight, which originated in Liberia's capital Monrovia.
Maku said 198 people have been identified who may have come into contact with the disease, including those in Enugu.
The worst-ever outbreak of the tropical disease has killed more than 1,000 people since the start of the year in Guinea, Liberia and Sierra Leone. Nigeria is the fourth country to be affected by the epidemic.
All of the affected countries have declared national emergencies over Ebola.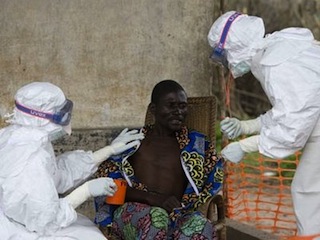 Nigeria's health minister said the government had cracked down on the movement of corpses for burial.
Aside from health workers, those who participate in the burial of Ebola victims are among the most at-risk for infection.
Families who want to repatriate the remains of a relative must secure a special waiver, which will only be given after the cause of death has been established, Chukwu said.
Similarly, transporting a corpse across state lines is prohibited without approval from federal health authorities, he said.
Load more