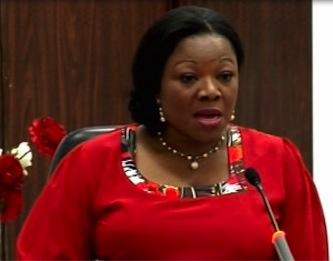 The Department of State of State Service (DSS) has warned that terrorists may be planning to attack in a different way after 13 pieces of Catholic Reverend Sisters' regalia were stolen from a shop in Kano state purportedly for suicide bombing.
In a statement released by Marilyn Ogar, spokesperson for the DSS, Nigerians are advised to look out for persons, especially female suicide bombers who may disguise in this regalia. The DSS believes that it might a new tactic adopted by suicide bombers following the awareness of Nigerians to the use of hijab.
"On 20 August 2014, about 4:00 a.m., some yet to be identified persons broke into a tailoring shop located at No. 55 Odutola Street, Sabon Gari, Kano, and stole about thirteen (13) pieces of Reverend Sisters' regalia of the Catholic Church. With the recent trend in female suicide bombings in the country, the removal of these regalia may be the handiwork of terrorists' elements that may want to perpetrate acts of terror using such garments.
"Consequently, this Service has taken necessary pre-emptive measures to thwart the exploitation of distinct religious wears for terrorist purposes. We also wish to draw public attention to this development and call on all citizens to be more circumspect and exercise greater vigilance with users of such peculiar attires.
The DSS then encouraged Nigerians to report any suspicious movement by anyone to the security operatives. "We enjoin all and sundry to continue to cooperate with law enforcement agencies through the provision of useful information on suspicious activities within their immediate environment. This Service will continue to collaborate with all stakeholders as we strive to keep our country safe."
Load more