Dear Ignatious,
I read with joy your comments condemning Nigeria's draconian anti-gay legislation, and the consequent un-Christian persecution of gay people (published in the Pinknews paper).
You added that there had been a "gross misinterpretation of the law" by the media. This is not true. As a Christian Nigerian man who is openly homosexual, and having lived in Nigeria until 2008 when I was forced to leave, I have been challenging the Nigerian churches over their homophobia for many years, and have seen and experienced the terrible persecutions which gay people face in their homeland.
I continue to receive reports from friends and colleagues of what gay people are going through in Nigeria. If anything the media underplays the terrible violence which this legislation has unleashed.
I strongly believe in family and marriage, but also believe that if two people of the same sex want to make their relationship more stable and commit themselves more deeply to each other, this can only be for the good of Nigeria. It makes no difference whether the couple is gay or straight.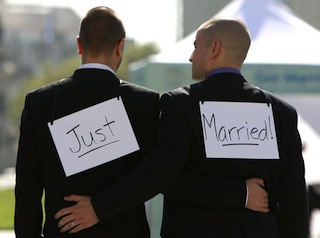 You said "we are not supporting the criminalisation of people with different sexual orientations. We would defend any person with homosexual orientation who is being harassed, who is being imprisoned, who is being punished".
Following the passing of the Nigeria's anti-gay law there was and continues to be wide-spread violent attacks against those suspected of being homosexuals in Nigeria. Indeed, the persecution of gay people in Nigeria is strongly influenced by religious homophobia.
The Nigerian Christian Association has stood firm in supporting the new laws, and there is no record anywhere to prove that your church or any other church has seriously challenged the persecution of gay people in Nigeria.
I applaud what you are doing, but for the love of God, please continue to speak out, as strongly as you can against the barbaric treatment of gay people in Nigeria. All right thinking Christians throughout the world, including His Holiness, will be listening.
This opinion was written by Davis Mac-Iyalla

Load more