Henry Ojelu
A chieftain of the All Progressives Congress, APC, in Lagos State, Ayodele Elias Oluseye has queried the conspiratorial silence of President Goodluck Jonathan over the threat of national disintegration issued by Alhaji Asari Dokubo and Government Ekpemupolo a.k.a. Tompolo.
The two Niger Delta ex-militants were reported to have said that they would turn Nigeria into a war zone should President Jonathan lose the coming general elections.
Addressing party supporters in his Lagos Island constituency, Ayodele said that President Jonathan's silence on the issue is suspicious and an indication that the he may be behind the threat.
The APC chieftains queried why the president has not condemned the statement or ordered the arrest of the ex-militants.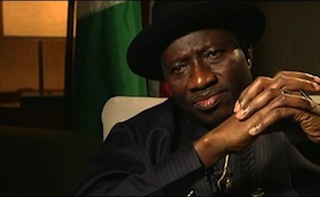 He warned that should the threat come to pass, Nigerians should hold the president and his kinsmen liable for the loss of any life.
"We are particularly shocked that Asari Dokubo and Tompolo could utter such inciting and inflammatory statement and the president could not condemn such in strong terms. In a normal society, those two people should have been arrested and handed over to law enforcement agencies for prosecution. We are watching and hoping that nothing goes wrong with the 2015 presidential election. If these threats however become real, we will certainly mobilize our compatriots in the diaspora to compel the International Court of Justice to try Jonathan for war crimes," he said.
Speaking on the preparedness of his constituency for the election, Ayodele said that a large number of his party members and supporters have collected their PCVs and would come out en mass to vote for all candidates of the APC.
He urged his supporters to be peaceful during the election and shun all forms of violence.

Load more