Patience Jonathan, wife of the president has got the nod to use Samuel Ogbemudia Stadium by the Edo State Government despite applying for the stadium after Aisha Buahri, wife of the All Progressives Congress (APC) presidential candidate did same.
For avoidance of trouble, Governor Adams Oshiomhole of Edo pleaded with Mrs Buhari to allow Patience Jonathan use the stadium in a bid to allow peace reign in the state.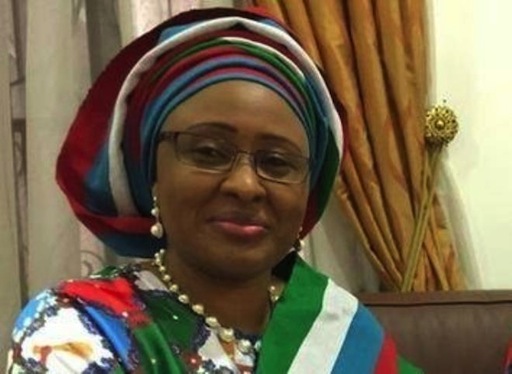 In a statement signed by Louis Odion, Commissioner of Information and Orientation, he said: "The mix-up in the use of the Samuel Ogbemudia Stadium on Saturday, March 14, 2015 was occasioned by the laxity on the part of the officials of the Ministry of Sports who, without reference to their supervisors, proceeded to collect money and issue receipt only yesterday (Tuesday) to the PDP for use of the stadium knowing full well that the APC had, last week, applied for and got approval for use of same facility same day.
"In fact, jingles were already running on local television and radio stations announcing that the wife of APC's presidential candidate, Hajia Aisha Buhari, would be in Benin on Saturday, March 14, 2015 to deliver the message of change to Edo women.
"For the avoidance of doubt, we wish to state that being the owner of the said facility, Edo State Government reserves the right to insist that the party that got approval first be allowed use of the stadium. In the circumstance, we imagine the idle denizens of Edo PDP must by now be salivating at the prospects of having an opportunity to unleash mayhem on peace-loving people of Edo State with the excuse that money was collected from them.
"But as civilized people, Comrade Adams Oshiomhole has directed that Mrs. Patience Jonathan, the First Lady, be granted use of the stadium on Saturday, while Hajia Aisha Buhari, wife of the APC presidential candidate will have her turn on another day," the statement read.

Load more