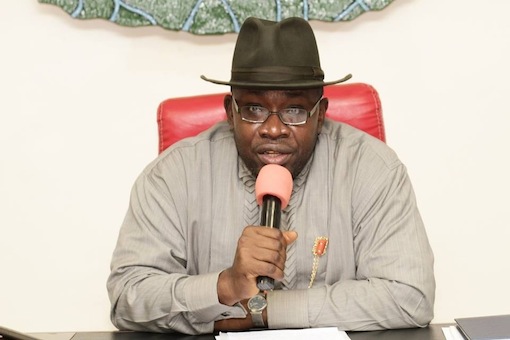 The Bayelsa Government has called for Federal Government's intervention, to check frequent oil pipeline explosions in the Niger Delta.
Bayelsa's Commissioner for Environment, Mr Iniruo Wills, made the call in an interview with NAN in Yenagoa on Sunday.
He regretted that such explosions had caused the death of many residents.
Wills said that the federal government should "declare a state of emergency" on the issue and take urgent and drastic steps to stem the tide of destruction caused by the incidents.
His call was sequel to the July 9 pipeline explosion at an oil field operated by Nigerian Agip Oil Company (NAOC) in Azuzuama, Southern Ijaw Local Government of the state.
NAN recalls that during a Joint Investigation Visit (JIV) to oil spill site, by state and federal governments' officials a fire disaster occurred that claimed 14 lives.
"It is high time a state of emergency was declared on the environment of Bayelsa State and the entire Niger Delta to save our people's lives and our future.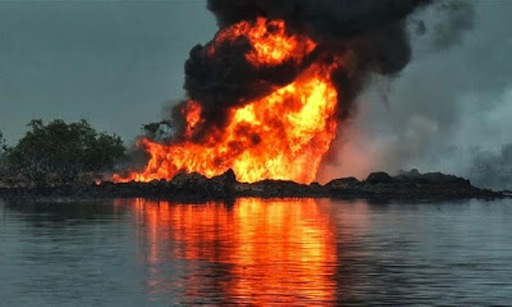 "For the people of Bayelsa State and especially the families of the victims and staff of the Bayelsa State Ministry of Environment, July 2015 will go down as the July of death.
"The victims included an officer each of the National Oil Spill Detection and Response Agency [NOSDRA] and the Bayelsa State Ministry of Environment.
"We are grieving, but we must now also insist again that it is time to take decisive action to stop this hazard.
"It has become a routine threat to the people's lives and ecology in Bayelsa State in particular and the Niger Delta in general," Wills said.
The commissioner said that it was time for all that were truly concerned to move from lip service to real action immediately.
He said that the state government would ensure comprehensive payment of compensation to the affected people and speedy investigation of circumstances surrounding the incident.
Wills said that Bayelsa Government would also ensure that all those responsible for the disaster, were held accountable and made to pay adequate compensation for their negligence.
He added that the state government would reform the prevailing environmental standards in the state and make itcomparable to international oil field best practices.
Load more