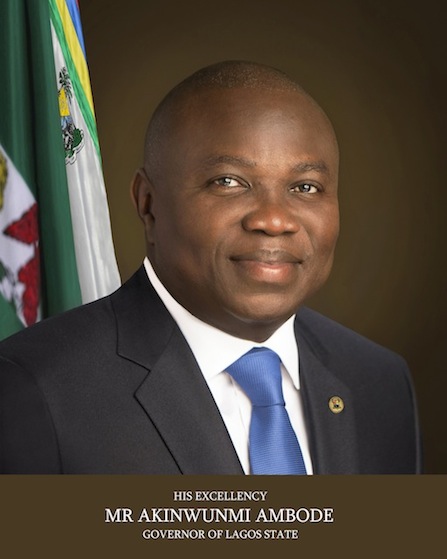 Tayo Ogunbiyi
In most of the major cities of the world, socio-economic activities take place 24 hours round the clock. This is especially true of developed countries where a 24-hour socio-economic system is in operation. A 24-hour economy is one in which socio-economic activities do not halt at night. New research from across the world has indicated that many cities, over the past two decades, have deliberately put in place a strategy to run a 24-hour economy. The hospitality and entertainment industries, in particular, thrive better in a 24/7 economy.
Entertainment spots such as restaurants, pubs, nightclubs, cinemas, casinos, concert halls, theatres and licensed clubs make more businesses in this respect. This is particularly because high flying business executives and others who have worked hard in the day often love to unwind at night. It should, however, be stressed that other socio-economic activities that are non-hospitality and non-entertainment related also flourish in a 24-hour economy. These include, among others, the printing industry, cleaning services, education, government services, retailing, baking and other forms of food and logistics related activities.
Currently, Lagos boasts of the largest economy in the country. But, the economy is yet to be properly situated in the league of those of City States that operate effective and efficient 24/7 economy. This is why the state government is developing a strategy to ensure that the state's economy is more diverse, better connected, inviting and safe. A major part of the strategy's development came out of extensive consultations with the local business community; other stakeholders which included residents, focus groups, representatives from the retail, liquor and entertainment sectors as well as key private sector leaders.
The vision of the Akinwunmi Ambode administration is to make Lagos State Africa's Model Megacity and Global Economic and Financial Hub. This can only become a reality if every minute of the 24 hours in a day could be properly harnessed in a secured and safer environment. Cities that operate 24/7 economy place immense emphasis on getting the security right. It is in line with this tradition that Governor Ambode has been working relentlessly with other key stakeholders to improve security in the state. Recently, the Governor met with individuals and corporate organisations that made commitments in cash and kind towards advancing a safer Lagos. At the event, which was a brainchild of the Lagos State Security Trust Fund (LSSTF), over N1 billion was raised as cash donations from various corporate organisations and individuals while others made commitments to provide other vital technical support.
An integral part of the Ambode administration's renewed plan to step up security in the state is to fortify the Rapid Response Squad (RRS). This is in addition to establishing an integrated security and emergency control platform. Part of the arrangement is for the control and command centre in Alausa, Ikeja to have an interface with other security networks through surveillance cameras. It is the firm conviction of the Ambode administration that security is at the very centre of its bid to turn Lagos into a 24/7 economy. This explains why the administration remains committed towards developing new strategies to efficiently police Lagos and purge the state of criminal activities.
Since we now live in an ICT driven world, the state government is already working on a scheme to incorporate technology into the state's security system. Through this scheme, the whole of Lagos can be electronically monitored in order to prevent violent crimes, protect lives and property and to be able to prevent crisis and to manage crime situations at any location in the state. The technological device has the ability to recall events in real time at an accurate date and provide information that may lead to the detection and prosecution of criminal activities. The device is to be used in sensitive parts of the state such as banks, schools, strategic roads/junctions, government buildings, shopping malls and other public institutions. With this initiative, the rate of crime in the state will be effectively checkmated while safety of life and property would also be guaranteed. It is only on such platform that a successful 24/7 economy can really blossom.
Currently, the various security strategies of the Ambode government seem to be paying off in good measures. In terms of crime management and security, night activities in Lagos have become relatively stable. Today, if compared to cities like Cairo, Nairobi and Johannesburg, the security indicators for Lagos are high up despite the obvious fact that there is still work to be done. Cheerfully, the state government is not resting on its oars as the long term plan is to create a vibrant and safer Lagos that offers something for everyone – from a street bar with live music, a mechanic service, fashion businesses, to an all-hours bookshop.
In the next ten years, it is expected that the state's economy will be transformed away from a focus on younger people and entertainment. It is hoped that 40% of people taking advantage of the improved 24/7 activities in the state will be aged over 40 and that 40% of operating businesses at this time will be chiefly anchored on formal business concerns. This is why the Ambode government is encouraging a larger variety of retailers and attractions to stay open late, to broaden people's choices of things to do at night. By 2025, the state hopes to double its 24/7 economy turnover and increase employment by 55% through the creation of several new jobs.
Undoubtedly, the Abode administration's on-going efforts at transforming the state's economy would, in no small way, accelerate the scale of socio-economic development, enhance productivity and usher in prosperity for all in the state. It should, however, be stated that the public has a role to play in actualizing this goal. An effective public security cannot be achieved without the active involvement, participation and support of every segment of the society because public security is the responsibility of all individuals, groups, communities, organisations and other units that constitute the state. In as much as everyone in a state pursues varied interests, the pursuit of public security should, nevertheless, be the common goal of all. The involvement and participation of individuals and non-governmental actors in the issues of public security is, therefore, a necessity for the actualisation of a secured and prosperous society.
—Ogunbiyi is of the Features Unit, Ministry of Information & Strategy, Alausa, Ikeja.

Load more