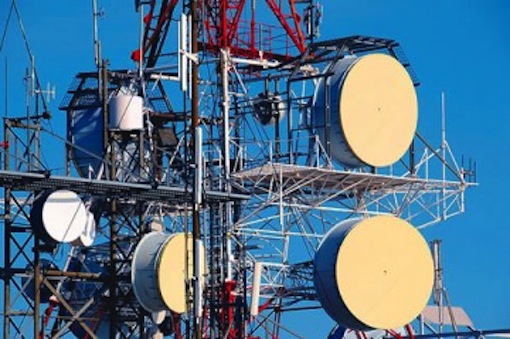 The Nigerian Communications Commission (NCC) said that the number of internet users on the country's telecom networks increased to more than 93 million as at July.
The commission made this known in its Monthly Internet Subscriber Data, obtained by NAN on Saturday in Lagos.
The data revealed that internet user on both the Global System for Mobile communications (GSM) and the Code Division Multiple Access (CDMA) networks increased to about 735,239 in July.
NAN reports that the number of subscribers that surf the internet in June was put at 92,816,572 but increased to 93,551,811 in the month of July.
The data shows that of the 93,551,811 internet users in July, 93,403,147 were on GSM networks, while 148,664 users were on the CDMA.
Moreso, of the 93,403,147 internet users on the GSM networks in the month under review, MTN Nigeria had 41,101,886 customers browsing the internet on its network.
It stated that MTN had an increase of 616,216 internet subscribers in July after it recorded 40,485,670 users in the month of June.
According to the report, Globacom had 19,330,549 subscribers surfing the net in July as recorded in June.
Airtel Nigeria, it said, had 17,605,852 internet users in the month of July, as against 17,598,626 customers recorded in June.
Internet users on the Airtel Nigeria network increased by 7,226 in July, while Etisalat had 15,393,860 internet users in July, against the 15,285,079 in June.
Those browsing on Etisalat's network also rose by 108,781 in the month of July.
The NCC also revealed that the CDMA operators (Multi-Links and Visafone), had a joint total of 148,664 internet users on their networks in July.
It showed that the only surviving two CDMA networks in the country listed an increase of 33,016 internet subscribers in the month under review, from the 115,648 users they recorded in June.
Visafone had an increase of 32,980 customers surfing the internet in July, rising to 148,461, compared to the 115,481 users in June.
Multi-Links had 203 internet users in July, adding 38 customers from the June record of 165 users.
It explained that the increase in the use of the internet in the month of July showed that more Nigerians were embracing ICT.
NCC noted that the country was making progress towards achieving 30 per cent broadband penetration by 2018.
Load more