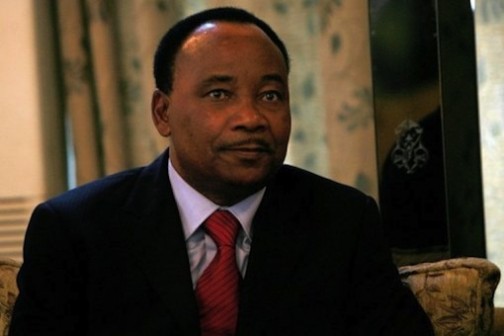 Niger's ruling party chose President Mahamadou Issoufou on Saturday as its candidate at elections set for next February, when he is expected to win a second five-year term.
Issoufou, 63, is a Western ally in a fight against radical Islamist groups and Niger is part of a regional coalition fighting Boko Haram. The ruling Niger Party for Democracy and Socialism expects him to win in the first round.
Niger has failed to secure the southeastern Diffa region, where Boko Haram militants have staged numerous cross-border attacks from Nigeria in recent months, prompting the authorities to declare a state of emergency.
"We have chosen (Issoufou) so that he can pursue the work he has started for the people of Niger," party leader Bazoum Mohamed told a party congress.
Issoufou took office in April 2011 after an election organised the preceding month by a military junta that overthrew President Tandja Mamadou the previous year.
The former president of parliament, Hama Amadou, and the former planning minister, Amadou Boubacar Cisse, are also candidates at the election.
Load more