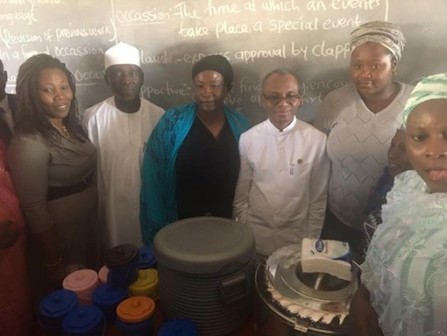 Malam Nasir El Rufai, governor of Kaduna state has launched the School Feeding Programme at the Aliyu Makama Primary School, in Kaduna state.
The School Feeding Programme will provide one meal per day to 1.5 million pupils in public primary schools in Kaduna State
In his speech, he said he was moved by the responsibility to implement the school feeding programme for primary school pupils. "It is an unprecedented undertaking in this state, but one that we solemnly pledged to do when we were campaigning
"Today is a special day in the unfolding of the change agenda the APC was elected to implement. The programme is a direct intervention in the health of our children, situating our schools as places to promote education and nutrition," he said.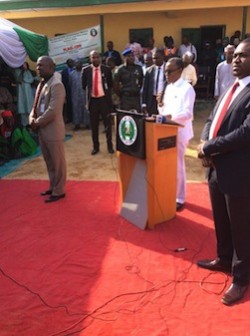 "It is a challenge in terms of its scale, cost & the logistics required to deliver the meals everyday. But our children deserve this, and more.
"It would save parents money, empower the women who have been selected as the vendors and expand the market for farm products. The school feeding programme is directly creating 17,000 jobs for catering vendors, each of whom will need to employ workers
"In seeking to take care of our children, we are creating jobs, boosting demand and exposing our people to new skills and hygiene standards
"I urge everyone involved in the programme to discharge their responsibilities with utmost sense of commitment, transparency and accountability.
"We will not be surprised to hear about teething problems, but we expect these problems to be swiftly addressed by continuous improvement," El Rufai said.
Load more