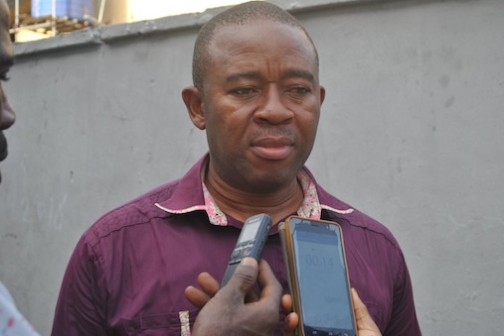 In line with the Nigerian Copyright Commission (NCC) ongoing fight against piracy and intellectual property theft, the commission carried out an anti-piracy raid at Alaba International Market in Lagos on Saturday, 12 March, 2016.
The raid followed a complaint by Mr. Gabriel Okoye (Gabosky), who alleged that a cinematography work titled "Invasion 1897" which was produced by Mr. Lancelot Imasuen in which he (Gabosky) has the sole rights to marketing and distribution has been infringed.
Facts before the Commission showed that the movie was yet to be released for sales although it is presently showing at the cinemas in Nigeria.
NCC found that one Mr. Eze Obasi, a trader at Alaba International Market, started reproducing and redistributing the film for sale.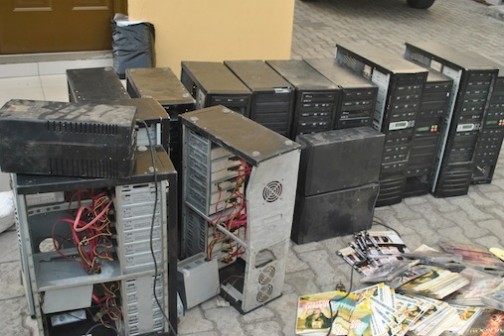 He was thereafter arrested by the police and transferred to the Commission for further investigation.
During investigation, it was revealed that there were other pirates who were engaged not only in the illegal reproduction of the named movie but generally in the racket of pirating copyright works in Alaba International Market.
An anti-piracy operation was conducted by the enforcement officers of the commission, and a team of policemen which led to the arrest of two identified suspects.
On the 12th day of March, 2016, the NCC conducted a search of the identified shops used by the suspects to carry out their racket.
During the operation, NCC discovered different pirated cinematography works, and duplicating machines that were used to illegally reproduce the works of several right owners.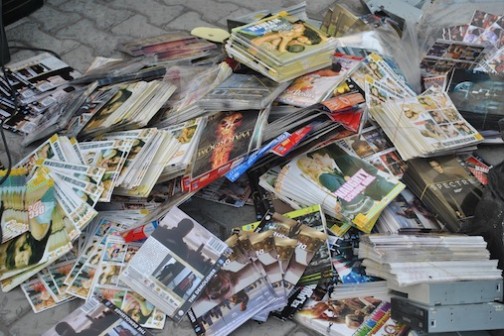 Amongst the illegally reproduced cinematography works recovered from the shops include, Invasion 1897, Phone Swap, The Wrong Selfie, Honeymoon Hotel, Breaking Ranks, Weekend Getaway, Oyenusi (Pt. 1 & 2), Prince Barmah, Contract, A Certain Night, Lima (Pt. 1 – 2), Alayo (Pt. 1, 2, & 3), Olosa (Pt. 1, 2, & 3), Irawo Osan. Other cinematography works found includes, pirated films and works of stand-up comedian – AY. These pirated works were confiscated by our copyright inspectors during the anti-piracy operation.
Whilst Mr. Eze Obasi has been charged to court by the Commission, the other two suspects are being investigated.
The operatives of the Commission were accompanied on the hugely successful raid by Police officers from the Area E Police Command and members of the Alaba market union.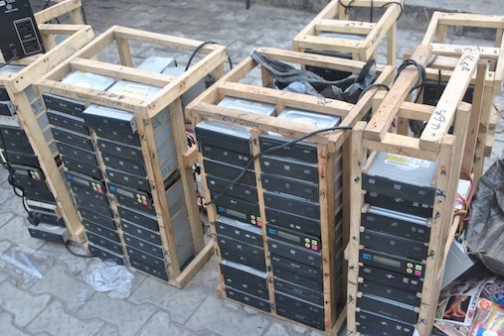 Speaking on the matter, the Zonal Manager of the Lagos office of the Commission, Barrister Obi Ezeilo said that the Commission is investigating the matter and that the suspects will be the charged to Court. He warned people who are involved in piracy to desist from such act noting that the Commission is determined to fish them out and apply the law accordingly if they continue with their illegality.
The seizures from the raid were estimated to worth of N10million.
Load more