Okafor Ofiebor/Port Harcourt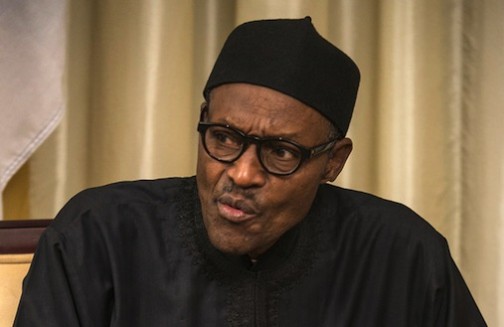 Occupy Nigeria Group has announced that there will be a peaceful and peoples organized protest in the city of Port Harcourt next week precisely on Thursday April 14, 2016.
This protest which the group say is aimed at driving a strong citizenship position against the inability of the Federal government to address the burning perennial fuel scarcity, zero megawatts and total lack of electricity amidst increased tariff, incessant/fraudulent bank charges on poor Nigerians among other serious economic matters.
According to the facilitator of the Group, Livingstone Wechie, who political observers believe is ardent supporter of Governor Nyesom Wike of Rivers and the Peoples Democratic Party (PDP) in Rivers State said the protest will serve as a platform to proffer a lasting solution to this untold hardship on Nigerians which has resulted in incalculable losses, shutting down of businesses, increase in crime and criminality, mass job losses, lack of any economic policy direction by the Federal government, lack of projects among others.
Wechie also heads the 'Integrity Group' that sent a petition to the National Assembly against former governor, Chibuike Rotimi Amaechi alleging financial fraud and other sundry offences requesting that he should not be confirmed as Minister of federal republic of Nigeria.
Speaking more on the planned protest, he said, "We believe the government has exhibited gross ineptitude and incapacity in its dealings. Thus, it has continued to play the blame game on the past Goodluck Jonathan administration as a coverup for its failures which is a betrayal of its promises to Nigerians during the campaigns and elections that brought it to power.
"Thus the attitude of a travelling President in a travailing country can no longer be acceptable. Therefore we want to use this mass protest to creatively challenge and engage the government on what Nigerians want and how they want their future to be like".
Occupy Nigeria Group also said that some of the group's major objectives are to pressure government to solve the biting petroleum and power problems without any further delays or excuses and press home the demand for a quick review and investigation of the fraudulent/incessant bank charges made against the banking public.
Other demands include: a practical economic policy direction by the Federal government as a way of reviving this current economy that is almost brought to a halt and to exercise citizenship rights towards ensuring that government binds itself to do the bidding of the people.
Occupy Nigeria also said other reasons for the protest is to "put government in check and challenge it legally, lawfully, peacefully, creatively and pro-actively in its program for the masses, particularly in line with the promises it made on party platform on its way to power, also drive and motivate an active and conscious citizenship participation in governance.
Fuel scarcity in Port Harcourt, Rivers State, especially petrol sells between N250 and N300 per litre causing untold hardship.
The protest, which is tagged Occupy Nigeria Season 2 will involve people from various civil society organizations including: Civil Liberties organization, National Association of Nigerian Students, NANS, market women groups, student unions, Labour, Social media activists and several other professional bodies and interest groups.

Load more