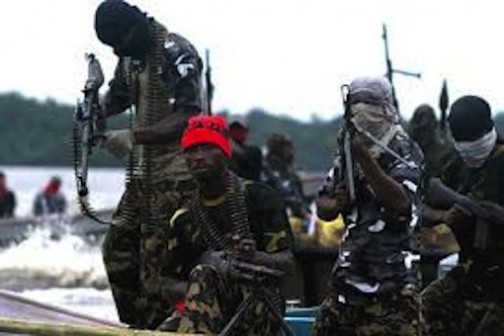 The Director-General, Nigerian Maritime Administration and Safety Agency (NIMASA), Dr Dakuku Peterside said that the agency and other stakeholders would facilitate the passage of the Anti-Piracy and Other related Crimes at Sea Bill into law.
A statement by the Head, Public Relations Unit in NIMASA, Hajia Lami Tumaka, on Monday in Lagos, said the director-general stated this at a four-day workshop organised by the United Nations Office on Drugs and Crime (UNODC) in collaboration with the U.S. Government.
Peterside said that the law was necessary to provide the requisite framework for the fight, prosecution and punishment for piracy and related maritime crimes in Nigeria.
The director-general thanked participants at the workshop and urged them to do a thorough job so as to ensure early passage of the bill into law when presented to the National Assembly to reduce delays.
He assured participants and maritime stakeholders that the agency would collaborate with the Federal Ministry of Transportation, the Federal Ministry of Justice and all relevant stakeholders on the bill.
He said that the collaboration would ensure early conclusion of work on the draft bill and "ultimate transmission to the National Assembly for enactment''.
According to the statement, Messrs Guiseppe Sernia and Philip Drew both of the UNODC were facilitators at the workshop.
It said that the workshop participants agreed that the Federal Ministry of Justice, the Nigerian Navy and NIMASA would meet again to fine tune the draft anti-piracy bill before sending it to the Federal Ministry of Transportation.
The statement said that the draft bill would then be presented to the Federal Executive Council and for ultimate transmission to the National Assembly.
"The workshop which focused on developing a robust anti-piracy bill aimed at dealing with piracy and other related maritime crimes had in attendance Justices of the Court of Appeal and the Federal High Court.
"Prosecutors from the Directorate of Public Prosecution of the Federal Ministry of Justice and the Economic and Financial Crimes Commission (EFCC) as well as officials from the Nigerian Navy and NIMASA attended,'' the statement said.
The News Agency of Nigeria (NAN) reports that the Anti-Piracy bill which is an initiative of NIMASA was conceived to incorporate the Safety of Life at Sea (SOLAS) and the Suppression of Unlawful Acts at Sea (SUA) Conventions of the International Maritime Organisation (IMO) into a comprehensive legislation.
The legislation would deal with the menace of piracy and related crimes in the Nigerian maritime domain.
Load more