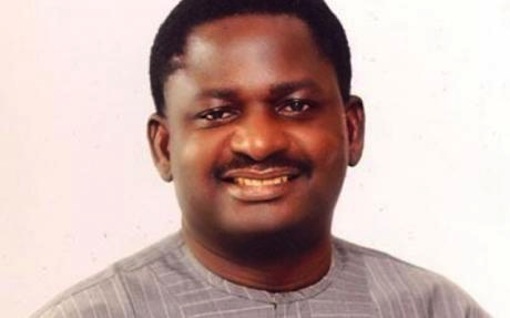 Mr. Femi Adesina, President Muhammadu Buhari's media and publicity adviser has come under the bullets of critics again over comments quoting him as saying that only few Nigerians are complaining of economic hardship.
Adesina spoke on a radio programme in Abuja and its seems that his words have been quoted out of context.
According to a news report, Adesina said living in the midst of the people and feeling their pulse regularly, those working in government can conclude that those criticising Buhari were in the minority.
"Yes, you need to give me the statistics of those complaining.
"We (government officials) are in the midst of the people and we can feel the pulse of the people. I maintain that the people who are complaining are in the minority. I can tell you that the support base of this government is still enormous. Yes, we know some people are complaining but, they are still in the minority."
Adesina was also quoted to have pleaded with the 'minority' critics of government to be patient as the Buhari government efforts to revamp the economy will start yielding fruits in 18 months time.
"To every action, there is a reaction. To every action, there is a consequence. Before the present administration, crude oil was sold for as high as $140 per barrel. Where is that money? We do not know what that money was used for. It was wasted, it went into private pockets and now we are seeing the consequences.
"The people have to be patient, the economy is being re tooled and it will surely be. The President has said it that in 18 months, the economy will begin to be retooled. Why can't they wait 18 months to two years?" he asked.
But critics rather unfurled their daggers to go for Adesina's jugular.
'People complaining of hardship are in the minority' – Femi Adesina: Really, sir? Special Assistant to Presid… https://t.co/we2gkBYBEx

— Linda Ikeji (@lindaikeji) July 9, 2016
"Only Few Nigerians Are Complaining Of Going Through Hardship" – Femi Adesina. Ok. That's it for me. I give up on Femi @FemAdesina.

— Dr. Njakiri Damages (@DrDamages) July 9, 2016
Only Few People are complaining About tough time under Buhari – Says Femi Adesina
.
Sir are you for real ? OK Contunu, Keep it up..

— Mayourspeaks (@Mayourspeaks) July 9, 2016
Please, who's this Femi Adesina person. He lives in his empty head, listening to echoes of his empty skull. 'people complaining – minority'

— Damilola Odewole (@Omotookeodewole) July 9, 2016
Femi Adesina must be one with God. https://t.co/CNXMpKAA3y

— Aunty Abigail (@Anabagail) July 9, 2016
What do expect from femi adesina? He's simply implying if u are other tribe beside hausa and Yoruba u are a minority

— sir mon (@ebi_Monday) July 10, 2016
Load more