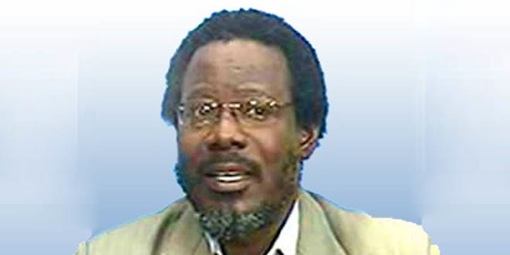 The Coalition against Corrupt Leaders, CACOL, has lauded the National Human Right Commission, NHRC, for revealing the perpetrators behind the electoral fraud committed in the 2007 and 2011 general elections and called on the federal government not to relent until the culprits are judicially brought to book.
This came on the heels of a report by the NHRC that indicted the former governor of Delta state, Emmanuel Uduaghan; among other ex-governors, the former Chairman of the Independent Electoral Commission (INEC), Professor Maurice Iwu and other government agencies, political institutions and security agencies, as participants in the electoral manipulations that occasioned the 2007 and 2011 general elections.
Other indicted persons and institutions include former Governor of Edo State, Prof. Oserheimen Osunbor, a former Acting Governor of Kogi State, Clarence Obafemi, and the Peoples Democratic Party's governorship candidate in the 2015 election in Benue State, Mr. Terhemen Tarzoor.
Reacting to the development, the Executive Chairman of CACOL, Debo Adeniran wondered with dismay how a case of political corruption of such magnitude as revealed by the NHRC report be treated as if the acts allegedly perpetrated by the indicted individuals and agencies were of no consequence.
Adeniran said: "Political corruption itself which the revelations from the NHRC report represent is the 'father' of economic corruption and other forms of corruption. The corruption in our society today stemmed from political corruption and manipulations.
"With corruption having its tentacles spread to every facet of our polity and encroaching the whole system; the impunity and effrontery of characters that 'pulled off' such appalling crimes under our noses represent assaults on our intelligence and national psyche."
"And with the very controversial ex-INEC boss, Maurice Iwu and others in play here, the revelations by NHRC validates the assertions Nigerians have always made that our electoral system is constantly manipulated. The Judiciary, INEC, and some other agencies have failed in discharging their responsibilities fittingly; the breaching of our electoral laws, when it happens is done with impunity in our country, yet the government and its agencies hardly bat any eye-lid.
"Cases of electoral malfeasance are hardly investigated or prosecuted, therefore culprits are not punished to serve as deterrent to other perpetrators of electoral fraud and as a result, electoral manipulations still characterize the electoral processes in our country," he said.
Adeniran called on the Federal Government, the Attorney-General of the Federation (AGF), Abubakar Malami, the Inspector-General of Police, Ibrahim Idris, INEC and other relevant institutions, to swing into action on the NHRC report.
"Investigations must be further conducted on the findings of the Commission, prosecution of culprits must be done and severe disciplinary actions must be awarded against those found wanting after judicial process is completed. This is how we can forestall electoral misconduct in the future," he said.
Load more