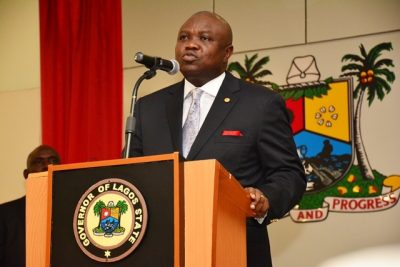 The Lagos State Government on Tuesday said it was set to use arts, drama, music and poetry to tackle violence and discrimination against women in Nigeria.
Mr Lola Akande, Commissioner for Women Affairs and Poverty Alleviation, unfolded the plan while briefing newsmen on the state government's partnership with an outfit, 'the Republic of Extreme', to showcase a stage drama titled 'Ewuro Project'.
Akande said that the use of arts would re-awaken the minds of Nigerians to the true plight of Nigerian women as well as evoke public discourse on the menace.
"Persecution and violence against women in Nigeria is rampant to the point of becoming a norm, and one of the responsibilities of this ministry is to eliminate all forms of discrimination against women using various platforms.
"The ministry decided to partner and reckon with 'Ewuro Project' because it aligns with our vision of continually engaging in productive conversations about the plight and welfare of women and exploring ways to improve their well-being.
"The 'Ewuro' broadway exposes instances of violence against women. The story speaks to the aggressors and victims alike, challenging the aggressors and empowering the victims," she said.
Akande said this year's edition of 'Ewuro' stage play would be shown at the National Theatre, Iganmu from Dec. 16 to 18 and DVDs would be distributed in rural communities.
According to her, public enlightenment programmes will also take place in such communities.
She called for more collaboration and support to end violence against women and empower more women for better lives.
In his remarks, Mr Tim Godfrey, Executive Producer of the 'Ewuro Project', said the story was inspired by the experience of his mother after the death of his father.
Godfrey said 'Ewuro' was a Yoruba representation of the Bitter Leaf which introduced the taste of sweetness at the end of consumption.
"The first consumption of the bitter leaf depicts the plight of many women, but as soon as water is taken, which depicts the various interventions, sweetness is introduced at the end.
"The 'Ewuro' message is delivered through irresistible hybrid of drama, poetry, music and dance. I'm happy the Lagos State Government is partnering with us to put an end to violence against women in Nigeria," Godfrey said.
Load more