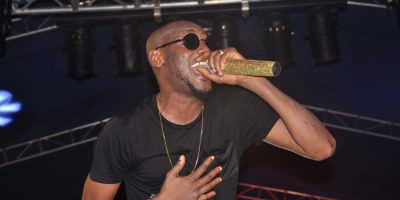 Investigations on Monday revealed a former Akwa Ibom State Governor as the chief sponsor of the planned massive nationwide protest being orchestrated by hip hop artiste, Innocent Idibia, popularly known as 2face against the President Muhammadu Buhari-led administration.
The protest, planned to hold on Sunday, February 5, had in the last two weeks generated much hue and cry with some Nigerian celebrities queuing behind the move, while others had kicked against the intention.
The Benue-born had taken to his Instagram page to confirm that the protest will hold as scheduled.
He wrote: "A call for good governance. A call for urgent explanation into the reckless economic downturn nationwide. A call for nationwide protests as we say no to the Executive, no to legislatures, no to judiciary… You have all failed us.
"We the people are tired. We can no longer continue with all of you. All your excuses and mistakes are not funny. We do not wish to continue with a system and government that is not working but afflicting the people…"
But on Monday, a source revealed that 2face was being used as a stooge to drive the protest aimed at smearing the Buhari-led Federal Government.
This said former governor, now a Senator, has never hidden his love for the 'African Queen' crooner and had in the past said to have showered award winning musician with cash and gifts worth several millions of naira.
It would be recalled that 2face and his wife, Annie Macaulay, in 2013, were gifted two brand new Prado SUVs by this former governor as their wedding gift which they graciously accepted.
2face has however, come under severe criticism by some fans who feel he was silent during the previous administration where massive corruption, lawlessness and poverty were the order of the day, with some concluding that there was more behind the protest.
"2face should come out clean and tell Nigerians the real reason behind this protest rather than hiding under the guise of clamouring for good governance. Where was he during Chief Olusegun Obasanjo era? Where was he when Goodluck Jonathan and his men were ripping Nigeria off?
"If he is not careful, this move might just signal the beginning of the end of his musical career. He is threading on a path where he is a complete novice," the source said.
Load more