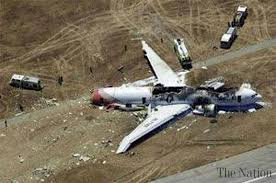 Serbian Defense Ministry on Friday said a military training jet crashed south-east of Belgrade, killing both pilots on board.
"The Yugoslav-made single engine Galeb G4 crashed at Ub, 50 kilometres south of Belgrade, during a scheduled training flight.
"Of the 22 Galeb aircraft in Serbia that remain from the times of former Yugoslavia, nine are active, all for various training purposes,'' it said.
The G-4 Super Galeb (Seagull) was made in former Yugoslavia in the 1980s in a factory in Mostar, Bosnia. The cause of the crash was being investigated.
Witnesses say the jet was flying low over the area before swooping down toward the ground.
Mileta Mladenovic, whose house is near the scene, says "everything shook" when the plane crashed.

Load more