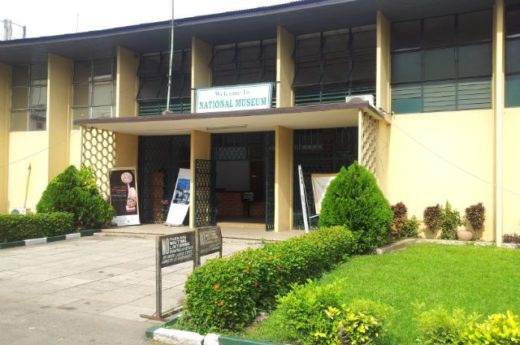 Students of the Obafemi Awolowo University (OAU), Ile-Ife, on Thursday appealed to the Federal Government to renovate the National Museum, Onikan, Lagos to boost tourism and education in the country.
The students from the Department of Fine and Applied Arts told the newsmen in separate interviews, in Lagos that it is very wrong for the museum which housed the entire history of the nation to be in its dire state.
They condemned the environment surrounding the museum saying that it was disappointing and lacked necessary facilities to attract local and international tourists as well as investors.
The 37 students who were final year students had come to gain more knowledge in Ancient African Arts from the museum.
One of the students, Victor Atser, condemned the museum saying that the building which was known as the home of history was not well maintained as it appeared like an ancient building and was long overdue for renovation.
"Actually the vicinity looks unattractive, no wonder we do not have huge patronage from the local and international tourists here like in other countries."
Another student, Ronke Okusi, called on the management to install functional air conditioners in all the galleries to sustain the quality of collections there, as the entire place was not conducive .
"Learning will be difficult here for most of primary and secondary school students. If the management cannot afford air conditioners then they should supply fans there for the kids.
"Power outage is another problem here which needs to be solved, "he said.
Similarly Joseph Idowu said that the reputation of the Museum does not align with the physical representation as it should be bigger and more spacious for large number of students and tourists.
"The galleries within the museum are too small, we are 37 in number and were splitted ourselves into two groups to be able to comprehend what we were taught," he said.
READ: Nigeria, Germany to set up migration centre
Mr Bolarinwa Samuel, President, Association of the Obafemi Awolowo University Fine and Applied Arts Students, urged the federal government to work round the clock to renovate the national museum so as to keep up with other international museums.
"We cannot develop the tourism industry without ensuring that our museums are in good shape because for some international tourists, the museum is usually the first place of call.
"The Federal Government should fund the museum properly so that the problem of power outage is resolved along with some other maintenance culture," he said.
The students lauded knowledge gained at the museum which had to do with Akwanchi Monoliths, Epa mask, Nok Esien and Benin Arts.
They said they had been able to visibly juxtapose the difference between the ancient arts and the contemporary arts which would influence the kind of arts each of them could create.
Load more