Eldest son of the late Chief Gani Fawehinmi and head of his chambers, Mohammed, has lamented the refusal of the Senate to probe the circumstances surrounding the death of former President Umar Yar'Adua as proposed by some members of the country's upper legislative chamber.
Mohammed further accused former Minister of Health, Professor Babatunde Osotimehin, and the Chairman, Senate Committee on Health, Iyabo Obasanjo-Bello, of refusing to perform the duties required of them in the wake of the politics that was played with the health status of the late Yar'Adua.
According to him, "it is in absolute bad taste that former Minister of Health in the person of Prof. Babatunde Osotimehin  who was sworn in, in accordance with Section 147 of the Constitution of the Federal Republic of Nigeria, 1999, and who was expected to function adequately in that capacity to formulate policies relevant to catering for the provision of proper medical health facilities to sustain the physical and mental well-being of 160 million Nigerians of which our late President and Commander-in-Chief was also entitled to benefit from, has failed woefully."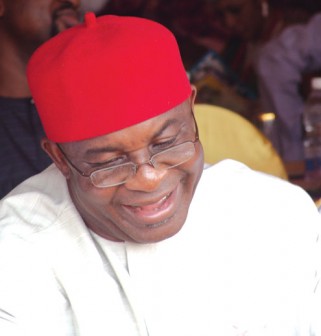 He also described as embarrassing the stand of the Senate President, David Mark and Senator Abubakar Sodangi, who said that the probe into the death of the former president would not be in the interest of the departed as a Muslim.
He reminded the two senators that though the late Yar'Adua was a Muslim, he was duly sworn into office and to that extent, he was the leader of all Nigerians regardless of religion or tribe.
"I believe that all Nigerians are entitled to know how the health status of our late president was managed right from when his illness started and what the Minister of Health did up until his death. We want copies of the records in our daily newspapers of what was done upon his numerous travels.
"We urge the Senate as the highest legislative body to probe on how our late President's health status was managed so that we do not have a future reoccurrence and to also inform all Nigerians what the former Minister of Health, Prof. Babatunde Osotimehin, did with the budgetary allocation given to his ministry.

—Eromosele Ebhomele
Load more