An aide of the former military president, General Ibrahim Babangida (retd.) Major Adebowale Bashorun has been declared wanted by the army.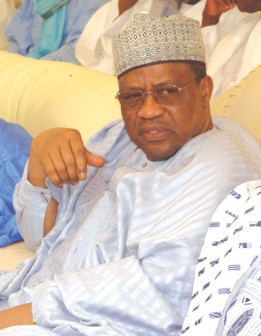 In a notice published today in the Nigerian Tribune, the Directorate of Army Public Relations described Major Bashorun as a deserter.
"In line with section 60, 241, 242, 243 and 244 of the Armed Forces Act, CAP A 20, the laws of the Federation of Nigeria, 2004, the Nigerian Army hereby notifies the general public that Major Adebowale Bashorun whose photograph appears above is a deserter and remains a wanted person.
"Major Bashorun deserted the Army on 21 October, 1988 while he was being investigated by the military police. Until his desertion Major Bashorun was serving at the 31 Airborne Brigade," the Army stated.
Major Bashorun was advised to show up personally to answer allegations against him or await arrest by the appropriate arm of the Army, the police or members of the public.
Major Bashorun was one of the close aides of Babangida until 1988 when he fled to the United States alleging plot by Babangida to kill him.
He was in asylum in US until the present democratic dispensation when he returned to the country.
In an interview granted a national daily last year, Bashorun explained that he fled abroad at the time he did because there was a sinister plot by the then IBB regime to kill him.
He said the military regime believed that he was the source of some information that leaked to the opponents of the regime and therefore sought to deal with him.
Load more