The Hausa community in Ibadan, capital of Oyo State, has kicked off  the 2011 presidential campaign for former military president, General Ibrahim Badamasi Babangida.  They have flooded their domain with  IBB's posters.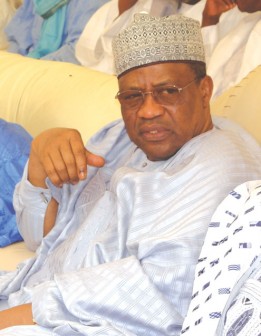 The posters are all over Sabo, Moniya, Sango, Shasha and parts of Bodija Market in Ibadan. The posters were pasted both inside and outside their shops and houses. Some of the stickers have IBB portrait with captions such as: 'Vote for IBB in 2011 presidential election', 'Vote for IBB' and 'IBB is our next president'.
Some Hausa youths were seen at Sabo area of Ibadan beating drums, singing and dancing.  They called on Ibadan residents to vote for IBB, stressing that they must vote for a Hausa man next year because they must also be allowed to complete their second term just like South West who ruled through the former president, General Olusegun Obasanjo for eight years.
One of the Hausa youths who spoke with P.M .NEWS, Yakubu Hassan, stated that Babangida is the best president Nigeria can have at this point in time, adding that if Nigerians had allowed him to contest the 2007 presidential election, the nation would have averted having the late President Umaru Yar'Adua who could not do anything because he was sick all through when he was in office.
According to him, Babangida has good plans for Nigeria and Nigerians noting, "If IBB gets there, we will not be hungry again. He will give us food. He will bring out money for everybody to spend. He will create jobs. He will bring better life for everybody."
Another Hausa campaigner, Yaya Usman, who is a currency changer, called on Nigerians to forgive Babangida for whatever sins he might have committed, stressing that Nigerians need him more than anyone else to salvage the situation.

—Gbenro Adesina/Ibadan
Load more