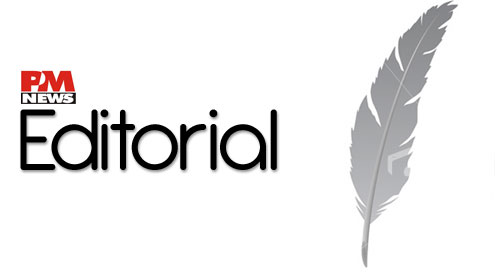 In response to those of us urging him to focus on two or three critical areas of the nation's development like generating adequate power, electoral reform and providing key infrastructure within the short time he has, President Goodluck Jonathan has declared that the time is not enough for him to meet these critical targets and urged Nigerians to pray for him.
The president, who spoke at a special prayer session organised by the Christian Association of Nigeria, CAN, for the late President Umaru Musa Yar'Adua in Abuja, openly told those gathered who expected him to squeeze water out of stone that one year simply wasn't enough to meet targets set for him.
According to him, "we cannot achieve much under these 12 months. But one basic thing is that we must set a clear road map that everybody should know where we are going so that we can set targets and time line for you to achieve your targets."
The president then appealed to Nigerians to pray for him and his team "because without your prayers, I will be doomed. Without the Almighty God, I will be doomed."
Perhaps, realising the implications of his statement on those who placed much hope on him to lift the country out of the doldrums in which it has found itself, President Jonathan was quick to reassure his listeners that he was determined to make remarkable impact by outlining a roadmap for the development of the country.
In the first place, the president must be commended for his frank declaration and sincerity. Jonathan has, by this statement, demonstrated that he is not given to frivolity and deception.
Compared with other desperate politicians, seeking to impress the people, Jonathan may be a fresh breath from the polluted air of political manipulation and chicanery. In all frankness, we agree with the president that 12 months (a year) are not enough to bring about any dramatic change in the nation's troubled political landscape. We also agree with the president that the period between now and when the 2011 elections would hold is too short to bring about any meaningful change in the country. But like Jonathan posited, a clear direction, roadmap towards achieving set targets can be outlined.
We urge the president to set in motion these road maps so that the people can see and know the direction the country is going. Like the president admitted himself, the time is too short before full blown electioneering campaign for elective positions in the country begin.
The president and his team must settle down and give us clear-cut electoral guidelines to prevent electoral fraud and manipulations during next year's general election.  While we agree that it will take a longer time before Nigerians imbibe the tenets of sound electoral system, a clear cut procedure for electing credible candidates into elective positions must be outlined.
The reform of the electoral system is very critical for a successful election and the president must set in motion immediately measures for a free, fair and credible election. The world is watching and we must get it right this time around.
Load more