The Action Congress (AC) has urged the federal government to institute a probe into the way and manner the health crisis of the late President Umaru Yar'Adua was managed, so that useful lessons can be learnt from the whole unfortunate issue.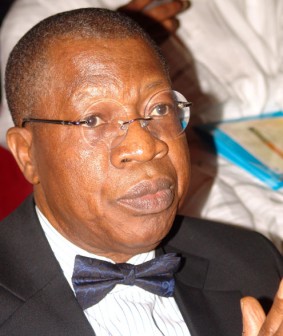 In a statement issued in Ilorin on Tuesday by its National Publicity Secretary, Alhaji Lai Mohammed, the party said since the President of a country is an institution, anything that affects him/her can change the fate of humanity, not just that of the country involved.
AC said the Senate was wrong in shooting down a motion tabled to investigate how Yar'Adua's health was managed, especially since he was flown to Saudi Arabia Nov. 23rd 2009.
"We cannot afford to sweep this issue under the carpet for whatever reason. This is because the late President's health crisis was definitely mismanaged, pushing Nigeria to the edge of the precipice and making the country a laughing stock in the comity of nations.
"Therefore we need to know who was behind the false information being put into the public domain over the late President's health, why the true situation of his health was hidden from Nigerians, especially principal officers of state, and why he was hurriedly flown back to Nigeria when it was glaring he had not recovered enough for such a journey.
"It will be a great disservice to the memory of the late President and an insult to all Nigerians if the issue is not probed," the party said, asking: ''What happens tomorrow if, God forbid, the current President takes ill and had to be flown abroad?"
AC said the inquiry being sought is not with a view to punishing anyone but to honour the memory of the departed by ensuring that useful lessons are learnt and that such a situation is never allowed to recur.
It also said the probe does not offend any religious sensibility, as claimed by some Senators, since it is not about the cause of Yar'Adua's death but about the management of his health crisis.
"We are not asking for what killed him. We are asking why information about the health of a sitting President was known to only members of the cabal that held him hostage, instead of the people that supposedly voted him into office.
''Therefore it is wrong for anyone to hide behind a religious façade to sweep crucial issues of state under the carpet. There are Muslims and Christians in AC and the PDP as well as in other parties.
"As far as the conduct of public office holders is concerned, the Constitution is supreme and it should remain so. No one should resort to religion to muddle the waters," the party warned.
Load more