Tension is mounting in Kaduna as some Muslim groups have threatened to resist any attempt to elevate the Deputy Governor, Patrick Ibrahim Yakowa to the status of governor as the incumbent, Namadi Sambo moves to Abuja as Vice President.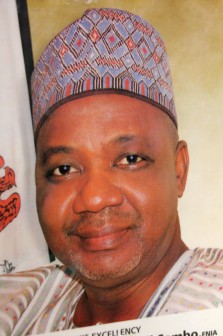 One of the reasons the Muslims don't want a Christian governor in the state is the belief that Kaduna is a Muslim-dominated state and to have Yakowa, a Christian, as a governor will amount to forcing the Muslims to be subservient to a Christian governor.
Another reason, according to P.M.NEWS investigations, is that Kaduna serves as the historical centre of the north, which indirectly, represents the headquarters of the Muslims and so should not be given to a Christian to govern.
According to a source, "it will be unfair to have a Christian governor at the helm of fairs in a state dominated by Muslims."
Despite the constitutional provision that Yakowa, a deputy governor, automatically becomes the governor, as Sambo becomes the vice president, the Muslims vowed to reject his elevation on the day he will be sworn-in.
However, P.M.NEWS learnt from the Muslims that they are happy Namadi Sambo has been chosen as vice president.
As a result, they appealed to PDP to reconsider their position as Kaduna is the historical centre of the north and a Muslim dominated state. They said that they would make the state ungovernable for Yakowa, should he be sworn-in as governor.
Meanwhile, the VP designate, Namadi Sambo at an interactive forum with both Muslims and Christians in the state, appealed to the Muslims in particular to accept Yakowa as their governor.
"My elevation to the status of VP and that of Yakowa to the Governor of the state is an act of God. So, I expect nobody to protest."
He therefore urged everyone in the state to support Yakowa in order to continue to maintain peace which would move the state forward.
However, the Kaduna Police Public Relations Officer, Lawan Aminu who confirmed the threat told P.M.NEWS that the police is fully prepared to contain any attempt to disrupt the existing peace in the state.
According to him, anyone found trying to breach public peace no matter how highly placed will be dealt with.
He advised the people to go about their normal business and warned against making statements capable of inciting violence.
P.M.NEWS observed this morning a heavy presence of policemen in the city.
Load more