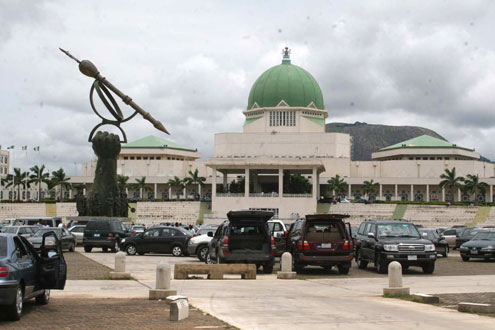 The National Assembly has approved the nomination of Kaduna State Governor, Namadi Sambo as the Vice President of the Federal Republic of Nigeria.
The Senate, in its own plenary session, did not waste time in giving approval to the nomination made by President Goodluck Jonathan.
The session was straight forward and rancour-free.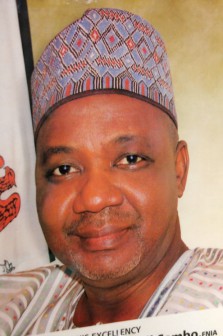 The House of Representatives also approved the choice of Namadi Sambo as the Vice President of Nigeria after a rowdy session that lasted about 15 minutes.
In the House of Representatives, the plenary session began with Speaker Dimeji Bankole reading the citation of Sambo. After this, the House considered some petitions which did not border on the integrity of the vice president-designate.
The Speaker then called on the House Leader, Tunde Akogun from Edo State, to move a motion for the House to consider the request to approve the nomination of Sambo. The motion was seconded by Hon. Danlami Hamza of Kano State.
The Speaker said after this, each member of the House would vote one after the other on their approval of Sambo.
At this time, a point of order was raised by a member of the House, which the speaker disregarded. He said the point of order would be taken after the vote.
The House became rowdy as members of the House were divided. The House became so noisy that Bankole, who had tried in vain to control his colleagues, watched helplessly as the commotion in the House persisted.
Normalcy, however, returned after about 15 minutes. The House eventually settled for a voice vote after listening to presentations from both the House Leader, Tunde Akogun, and the Minority Leader, Alli Ndume, who said that the VP-designate met all the constitutional requirements and as such should be endorsed.
The approval of the National Assembly was in accordance with section 146 (3) of the 1999 Constitution which says that "where the office of the vice president becomes vacant by reason of death or resignation, impeachment, permanent incapacity or removal in accordance with section 143 or 144 of this constitution; by his assumption of the office of president in accordance with subsection 1 or this section, or for any other reason, the president shall nominate and with the approval of each House of the National Assembly, appoint a new vice president."

—Paul Dada
Load more