The relative peace in Edo State was disrupted  when  cult groups clashed in Benin City, leaving 11 persons dead.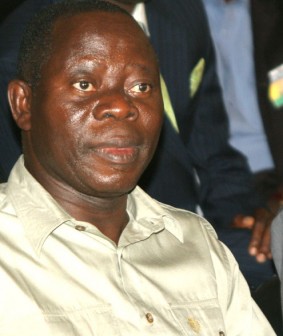 The  clash was between two rival groups, the Eiye and Black Axe confraternities.

P.M.NEWS gathered yesterday that the battle, which took place last weekend, was a spill over from College of Education, Ekiadolor, near Benin City where cult rivalry claimed two lives recently.
Police sources confirmed the death of eight persons and six persons on danger list at different hospitals in Benin City.
Investigation revealed that Ogida and Useh quarters were the worse hit, recording a death toll of seven within six hours last Thursday.
Eye witnesses said that the cultists attacked their victims as soon as they dropped off the vehicles that brought them. It was further revealed that they pursued some of the victims to their family houses, killing some even in the presence of their parents.
One of the victims is called Erokpadamwen Asemota who was shot dead along with others at Useh quarters.
Bewildered residents who could no longer endure the war decided to appeal to security agencies and relevant bodies to intervene as lives and economic activities have been endangered in the area.
The hitmen and their victims are said to be in their twenties and some were alleged to be students of College of Education, Ekiadolor.
Describing the incident as unfortunate, the spokesman of Edo State Police command, ASP Peter Ogboi, stated that they intervened in good time to arrest the situation .
A bloody cult war between Black Axe and Maphite Confraternity reportedly claimed over 15 lives last March in Benin City.
—Yomi Obaditan/Benin
Load more