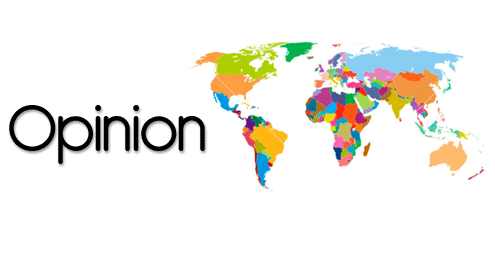 Why is the rat always afraid of the cat? When the cat is around, the rats do not operate anyhow. Who are these people afraid of the return of Mallam Nuhu Ribadu, the former  chairman of the Economic and Financial Crime Commission, EFCC? Why must the rumour that the President, Goodluck Jonathan appointing Ribadu as his adviser on anti-corruption be a threat to some group of people? Why are some people afraid of the return of Mr. Ribadu, who was invited to serve his fatherland once again, if they have no skeletons in their cupboards?
Anyone who opposes the return of a genius is afraid of justice; is an enemy to the progress of this great country. The rats are always afraid of the arrival of a cat. Recently, President Obama urged our President, Dr. Goodluck Jonathan, to fight corruption and strengthen the Nigerian government's commitment to follow through on countering corruption. And to achieve this, the president needs a capable hand, a serious minded and honest man who hates corruption to work with.
Anyone that opposes the appointment of Mr. Ribadu as the presidential adviser on anti-corruption and good governance is corrupt and is 'a corrupter.' We need Mr. Ribadu to pull down these corrupt muggers and pull them out of that office before they corrupt more people. But come to think of it, who is behind this anti-Ribadu campaign and why?  Is it because he exposed those who stole our money? This is a country where the bad ones are good and the good ones bad. A country where thieves are kings. A country where people of integrity must be crucified, while liars and looters are exalted.
How can we accept ill-politically motivated allegations levelled against a man that is supposed to be given an outstanding leadership award? A man who risked his life to fight corruption in our country; who fought to eradicate corruption mostly at the top level.  Mr. Ribadu's successor, who suddenly discovered how hot that seat is, once said: "sometimes when you fight corruption, corruption fights you back."  Could it be that the 'corrupters and the corrupted' Ribadu fought are fighting back? Was that why the enemies of transparency chased him out of this country? A man accepted and endorsed by the International community. No wonder God Himself set in motion the events that paved the way for Mr. Ribadu to return and continue his good works.
Have you not noticed that Nigeria's anti-corruption crusade lost its steam when Ribadu was forced out of the EFCC in 2007? in Washington DC, outside the shores of this country, the President, Dr. Goodluck Jonathan acknowledged the selfless effort and contributions of Ribadu in fighting corruption in Nigeria, which of course was accepted with applause by the audience. The president agreed with that audience that the commission, EFCC, has not been as vibrant as it used to be in the days of Ribadu.
Let me ask, why do people enjoy setting the country backward? What will these enemies of progress damaging Ribadu's reputation ahead of his return benefit from it? This same group started a text message campaign to stop Ribadu's return. Nigerians arise and support the return of an illustrious son of this great country – Mr. Nuhu Ribadu.
•Udensi writes from Lagos.
Load more