Nigeria's annual inflation rate rose to 12.5 percent in April from 11.8 percent in the preceding month, driven by increases in the price of food, a National Bureau of Statistics official said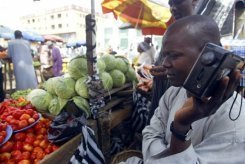 Wednesday.
Inflation in the oil-rich west African country of 150 million people had eased in the past three months, standing at 12.3 percent in February and January, and 12.0 percent in December 2009 after a string of recent rises.
Nigeria, the world's eighth-biggest oil exporter, managed to slow inflation for most of 2006 and 2007 through belt-tightening measures to achieve a single-digit rate.
Load more