Come 13 June, the crème de la crème of the society will gather at the Civic Centre, Victoria Island, Lagos, as guests of ace stand-up comedian, Ali Baba, who will be celebrating his 20 years on stage.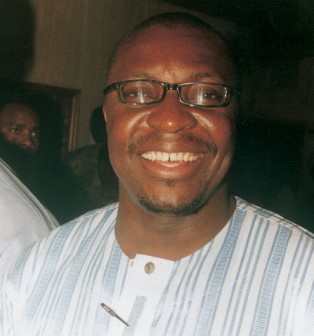 Tagged Ali Baba's Aligations 2010, the event is a four-hour bash put together as part of the celebration of Ali Baba's two decades on stage and to celebrate his role as one of the pioneers of stand-up comedy business in Nigeria.
Speaking on the event, Ali Baba explained that having come this far in the business, he believed he should celebrate the achievement in a big way.
The comedian, who would officially clock 20 years on stage in September, chose the earlier date to kick-start the celebration because it also falls on his birthday.
"The Aligations 2010 will be a luxury event and an A-class event for captains of industry and high networth individuals in our society. "If indeed we are to host an A-class event, then there must be quality of performance that night. That is why top rated and world class artistes will entertain those that will grace the event," he disclosed.
He added that it will also be an evening of celebration of music and comedy with saxophonist Yemi Sax thrilling guests with soothing jazz tunes from 6 p.m. till 7 p.m., when the real bash will begin.
The night will also feature King Sunny Ade, Dan Maraya Jos, 2Face Idibia and the host, Ali Baba.
Meanwhile, King Sunny Ade has congratulated Ali Baba for his achievement in the comedy sector of the Nigerian entertainment industry, saying he is looking forward to the day, promising that although a lot of people have seen him perform at different parties and concerts, the Aligations night is going to be a different kind of performance as people will experience his transformation from Sunny Ade to King Sunny Ade.
—Funsho Arogundade
Load more