The Action Congress (AC) has said it will be a mistake of epic proportion if President Goodluck Jonathan of Nigeria goes ahead to appoint Information and Communication Minister Dora Akunyili as the Chairperson of the Independent National Electoral Commission (INEC), as being speculated in the media.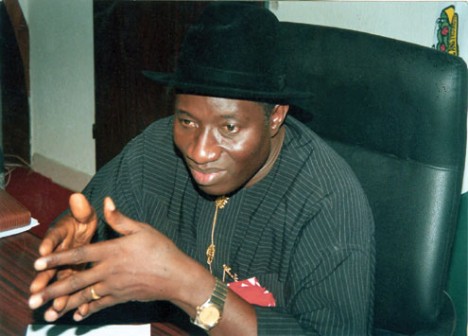 In a statement issued in Lagos, Nigeria on Sunday by its National Publicity Secretary, Alhaji Lai Mohammed, the party said while Akunyili's integrity and hard work may not be called to question, the same cannot be said of her non-partisanship and narrow loyalty.
"Apart from being a serving cabinet member, Akunyili is a card-carrying member of the PDP. She is also a known loyalist of President Jonathan. These are not the qualities that Nigerians are looking for in the new INEC Chair, who must be neutral, non-partisan, honest, fearless and be imbued with a sense of history," it said.
The party said an added albatross on the neck of Akunyili, as far as the INEC job is concerned, is the media report that she has the support of former President Olusegun Obasanjo.
"Obasanjo, the apostle of do-or-die politics, left Nigeria in its worst electoral mess in its 50-year post-independence history. He appointed Maurice Iwu, the worst electoral umpire in Nigeria's history. Any (INEC Chair) candidate who has Obasanjo's tacit support must be treated like a leper," it said.
AC said if the President appoints Prof. Akunyili as INEC Chair and then goes ahead to run for the presidency in 2011, that means he really does not want next year's elections to be free, fair and credible as he has been promising at every forum.
"With his loyalist as INEC Chair, no one will trust any move by the President as far as the organisation of free and fair polls is concerned, and any action by the electoral body under Akunyili will be second-guessed, and rightly so.
"Therefore, if President Jonathan is serious about breaking the jinx of electoral malfeasance and brigandage, he should look for a candidate that will meet the qualities that we enumerated above, especially neutrality and non-partisanship.
"We need to remind the President that perhaps the most important appointment he has to make in his short tenure will be that of the INEC Chair. If he bungles it, he can as well watch his plan to leave a legacy of organising a free, fair and credible polls go up in flames," the party said.
AC also called on the Presidential Advisory Council (PAC) to assist President Jonathan in making the right choice in the leadership of INEC.
"It is not a secret that PAC wants Jonathan to organise credible elections next year. But the members of the council, who have distinguished themselves in their chosen fields, must not allow their hard earned reputation to go up in flames on this crucial issue. They must stand firm," it said.
Load more