Nigerians have hailed the reinstatement of former Chairman of the Economic and Financial Crimes Commission (EFCC), Mr. Nuhu Ribadu, as an Assistant Inspector General of Police (AIG), saying he did well while in office.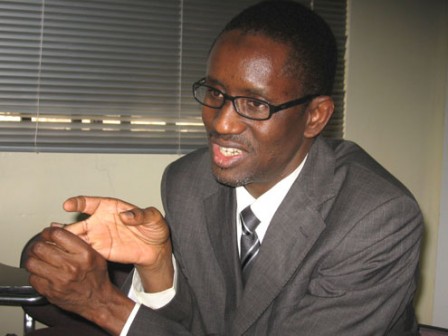 Ribadu was reinstated and retired yesterday by the Police Service Commission (PSC) in Abuja, Nigeria's capital, as an AIG with effect from 22 December 2008.
Those who reacted to Ribadu's reinstatement on our website www.pmnewsnigeria.com said that the former EFCC boss deserves to be reinstated after the good work he did to combat corruption in Nigeria.
According to Ekwuz, "Ribadu did well while in office. I still do not understand why he was cruelly treated after leaving office. This news we are getting now is certainly good news for all peace and justice loving Nigerians."
Nika Iyineda said that the reinstatement of Ribadu means Nigeria is moving in the right direction. "Well, sometimes good people suffer for bad things other people do. If someone is reasonable enough in Nigeria to right the wrong done against an innocent man, then there is hope for our country. Otherwise, if Ribadu actually deserved the fate he suffered, then God is the judge. I will leave it at that," Iyineda said.
According to Onye Eze, the reinstatement of Ribadu is not enough as the former EFCC boss should have been outrightly appointed Inspector General of Police.
"For me, this is not enough. Ribadu could have been reinstated and made the IG of police. Even God was annoyed the way baba go slow together with all the criminals treated Ribadu our hero. For this country to move forward, we should reward excellence in service. The fact that corruption is even talked about today is because of what Ribadu did, which could have cost him his life if not that God was on his side. We need his type as leaders not minding the region they come from," eze said.
Iduh Ihi believes that the reinstatement of Ribadu is a dream come true as he could not imagine that the former anti-corruption crusader would be reinstated one day.
"I did not believe Ribadu will ever be recalled back to the police and be reinstated. Those who went to the length and breath of the country telling the police and the general public that the anti-corruption guru is himself corrupt are seemingly quiet," Eze said.
According to Uriri Alex Emumena, the reinstatement of Ribadu is good news to Nigerians as it means that there is still hope that corruption may be eradicated in Nigeria. He said: "Good news for those of us who are interested in fighting corruption and who thought that the fight against corruption was finished in our dear country-Nigeria.
"Though some may think that Ribadu was selective, to fight corruption, one must start from somewhere. My hero Ribadu, welcome to your father's land. Please, be reinforced to fight even more."
Ribadu was demoted from Assistant Inspector-General AIG of Police, to a Deputy Commissioner of Police, DCP, by the Police Service Commission, PSC, before he was eventually dismissed from the force for alleged gross insubordination. He has since challenged his demotion at a Federal High Court in Abuja.
He left for the United Kingdom in January last year to study after which he went to the United States of America.
He is expected back in the country soon to join the Goodluck Jonathan administration.
—Simon Ateba
Load more