The Federal Government has described as false reports in some newspapers this morning that it is set to drop the seven point agenda instituted by the late President Umaru Yar'Adua.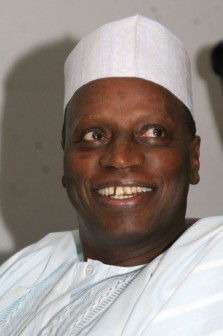 Some newspapers had reported this morning that a memo will be presented at today's meeting of the Federal Executive Council, FEC, by Shamsudeen Usman, the Minister of National Planning that the much criticised seven point agenda be scaled down to tackle the different problems affecting the country.
But briefing journalists after today's meeting of FEC, Labaran Maku, the minister of state for Information and Communications said there was no time the Federal Government contemplated dropping the programme.
According to him, the seven point agenda as enunciated by the late Yar'Adua administration remains the guiding principle of the administration, though he agreed that government will periodically carry out a review to see how better to achieve some of the key points of the agenda.
Meanwhile, in what seems an indictment of itself, the Federal Government declared this afternoon that it is worried that cost of construction projects in Nigeria is 20 to 30 percent higher than in other countries.
Labaran Maku told journalists at the end of the Federal Executive Council meeting this afternoon that the Federal Government is concerned that the cost of executing projects is even higher in Nigeria than in neigbouring West African countries by 20 to 30 percent even when conditions in the two countries are virtually the same in spite of the meticulous process established by government to guide contracting process in Nigeria.
Maku said the Federal Government has therefore agreed to set up a ministerial committee that will study the situation and come up with a template that will align cost of contract in Nigeria to that of other countries.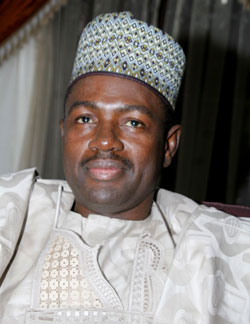 On whether this is not an indictment of Bureau for Public Procurement, BPP, which was specifically set up to ensure that cost at which contracts are awarded is fair, Maku said it will not be fair to blame the situation on one agency.
He said sometimes the situation may be due to variations in standard of the contracts, while some contrctors, according to him, have also said the usual late payment for contracts in Nigeria is responsible for the situation.
Maku said the Ministerial Committee will examine all details on contracting process in Nigeria to rectify the situation.
He also said the Federal Government has set up a committee chaired by the Vice President that will streamline issues concerning rehabilitation of federal roads by some state governments.
—Oluokun Ayorinde/Abuja
Load more